As one might expect for a state that stretches 500 miles from east to west, and nearly 200 miles from north to south, there are plenty of surprises to uncover in North Carolina. From Asheville's mountaintops to the waterways of the state's Atlantic coast, North Carolina is alluring for homeowners, vacationers, and real estate investors. It features the highest point in the U.S. east of the Mississippi, the nation's second-largest estuary, and its Atlantic coastline includes 3,375 miles of beachfront.
The Unifour region — also known as the Catawba Valley or the Hickory-Lenoir-Morganton metropolitan area — encompasses the western North Carolina counties of Alexander, Burke, Caldwell, and Catawba. Overall, Unifour's unsung residential communities deliver residents an incredibly high standard of living when compared with other major metropolitan areas in the US.
With a combined population of approximately 375,000 residents, the area includes charming small towns and villages, while also providing the most well-rounded residential access in the state.
Ashville is an hour and fifteen-minute drive to the west. Greensboro and Winston-Salem (with a combined population of 550,000) are on a similar trek to the east. Charlotte, the state's largest city and a major financial center, is approximately an hour to the south. With an absorbing, rustic vibe and all the luxuries and conveniences of modern suburban living, Unifour has blossomed with real estate demand, new residents, and new businesses over the past decade.
If you're looking for Unifour homes for sale, the neighborhoods below are worth a closer look.
Conover has a population just shy of 9,000 residents but is home to eight beautiful city parks larger than 20-acres within the city limits. The immensely walkable historic downtown is a major attraction for residents and businesses, and the collection of quaint boutiques, salons, and restaurants are some of Unifour's best.
There's also a rich sporting tradition in Conover. The Rock Barn Golf Resort and Spa features 36-holes of championship golf. The course (designed by Robert Trent Jones, Jr.) played host to PGA Tour events for over a decade, and NASCAR's transportation office and Dale Jarrett, Inc. are also located in Conover.
Although the city offers luxury residences in several master-planned communities, there's also a great selection of large estates and swaths of acreage. For anyone wanting access to a charming, small-town lifestyle with modern homes and plenty of space close by, Conover should be at the top of your house-hunting list.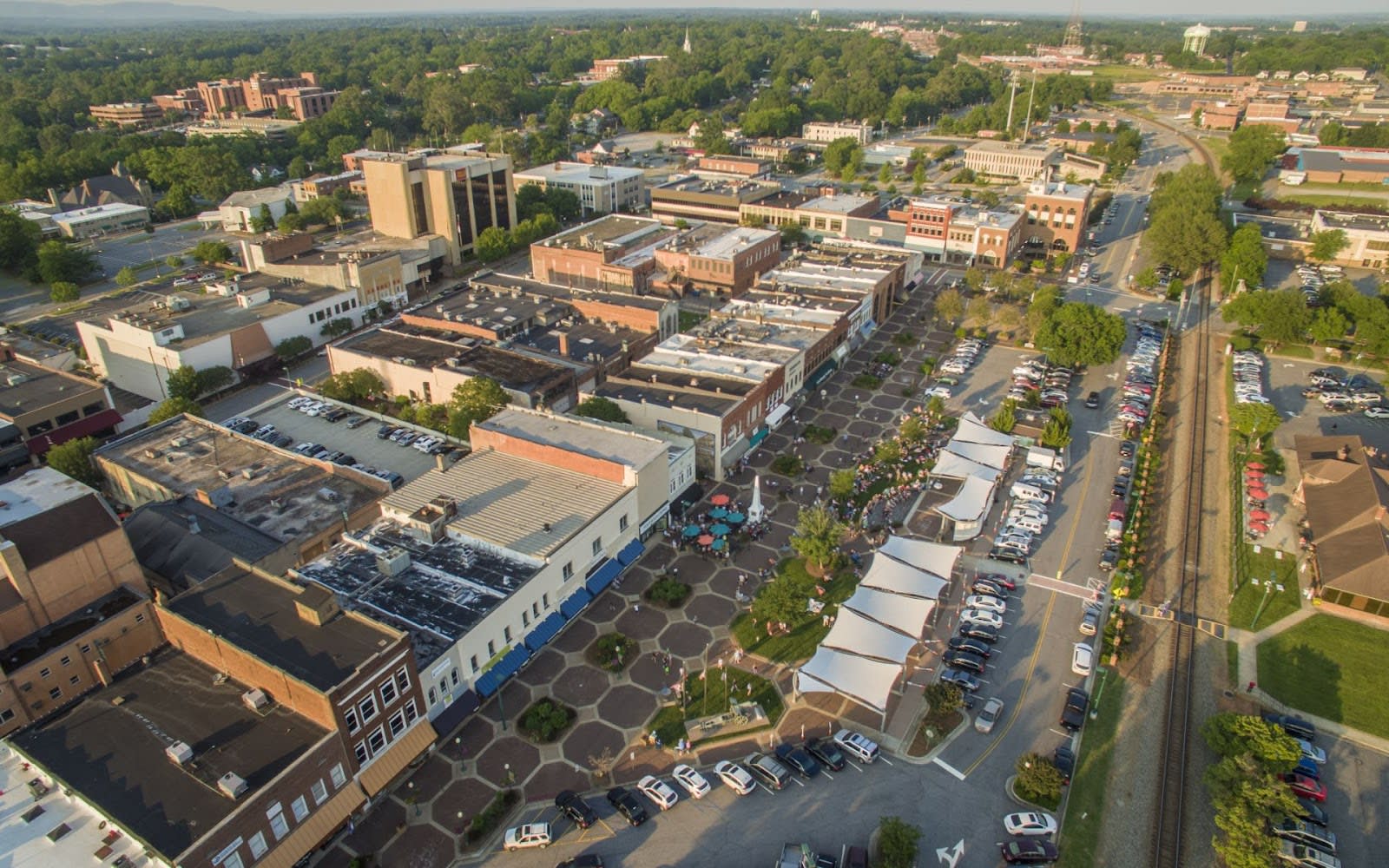 As the largest and most widely recognized city in the Catawba Valley, Hickory is the first place many North Carolina residents look to when hoping to relocate. Hickory has been named a Top 10 All-American city by the National Civic League on three separate occasions.
And that's just the beginning of Hickory's resume as a premier suburban community—not just in Unifour—but across North Carolina. Additional recognition from various organizations and publications include:
In terms of development plans, Hickory celebrates its history through public preservation (there are 22 buildings in town listed on the National Register of Historic Places) while also laying the groundwork for its future. The city has recently become home to data centers for Apple and Google.
There's an abundance of parks and recreation, a deep-rooted commitment to arts and culture, and a roster of community events that fill the civic calendar every month. Best of all, the housing in Hickory is diverse and relatively affordable, featuring historic starters for young families and large contemporary residences perfect for those seeking more space.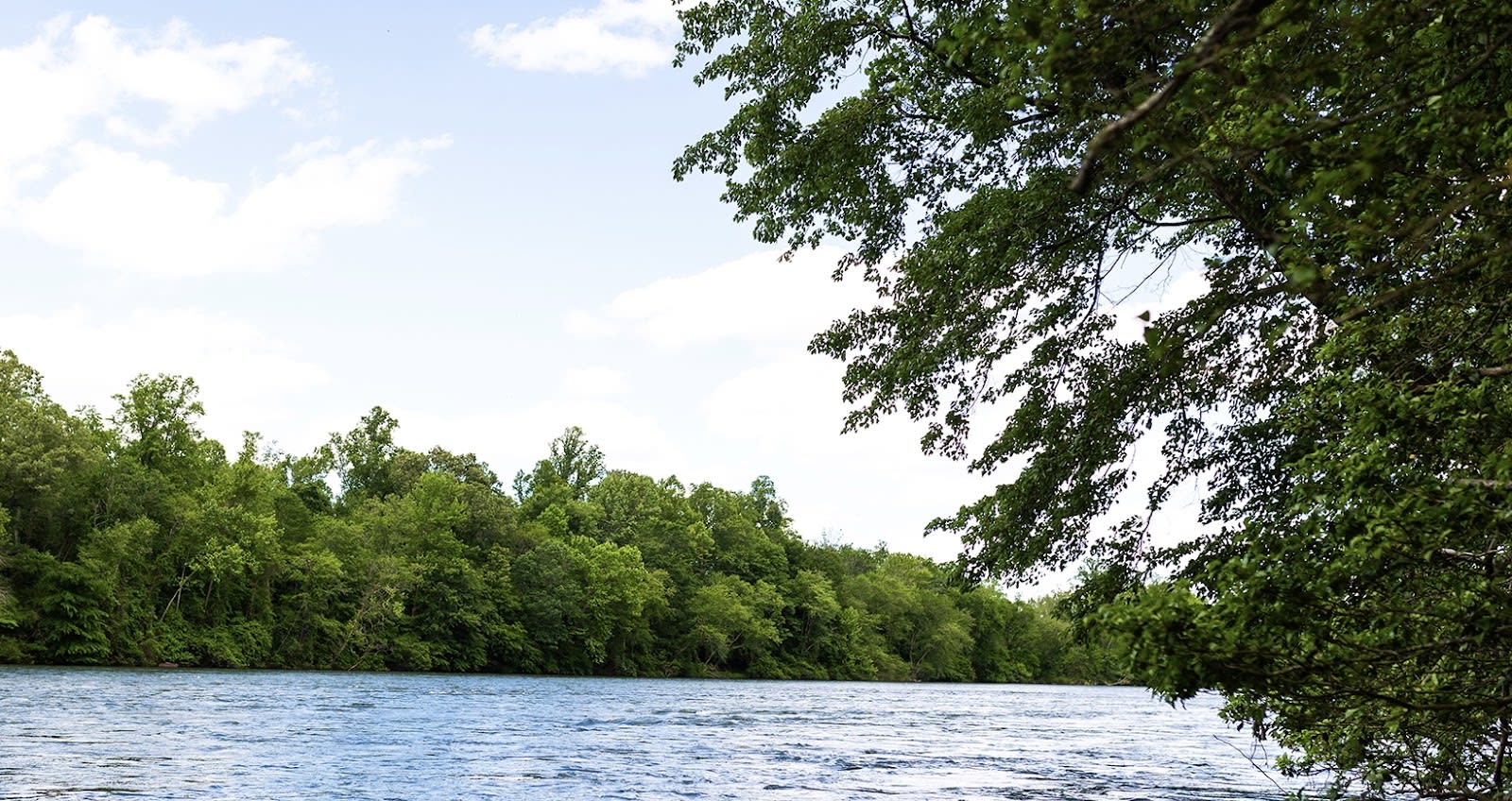 Situated in the foothills of the Blue Ridge Mountains, Granite Falls is a favorite for those who love the outdoors. With a population just shy of 5,000, the most distinctive attribute of Granite Falls is its landscape. Gunpowder Creek flows over a bed of boulders to the north of town, which has given the area its name. To the south, the Catawba River widens into Rhodhiss Lake. The town's popular, 72-acre Lakeside Park borders Rhodhiss Lake and offers hiking and biking trails, fishing docks, and a boat launch.
Real estate in and around Granite Falls is considerably more spread out than in other areas of Unifour. You'll find historic homes, large contemporaries, accessible bungalows, and plots of land with little to no building restrictions.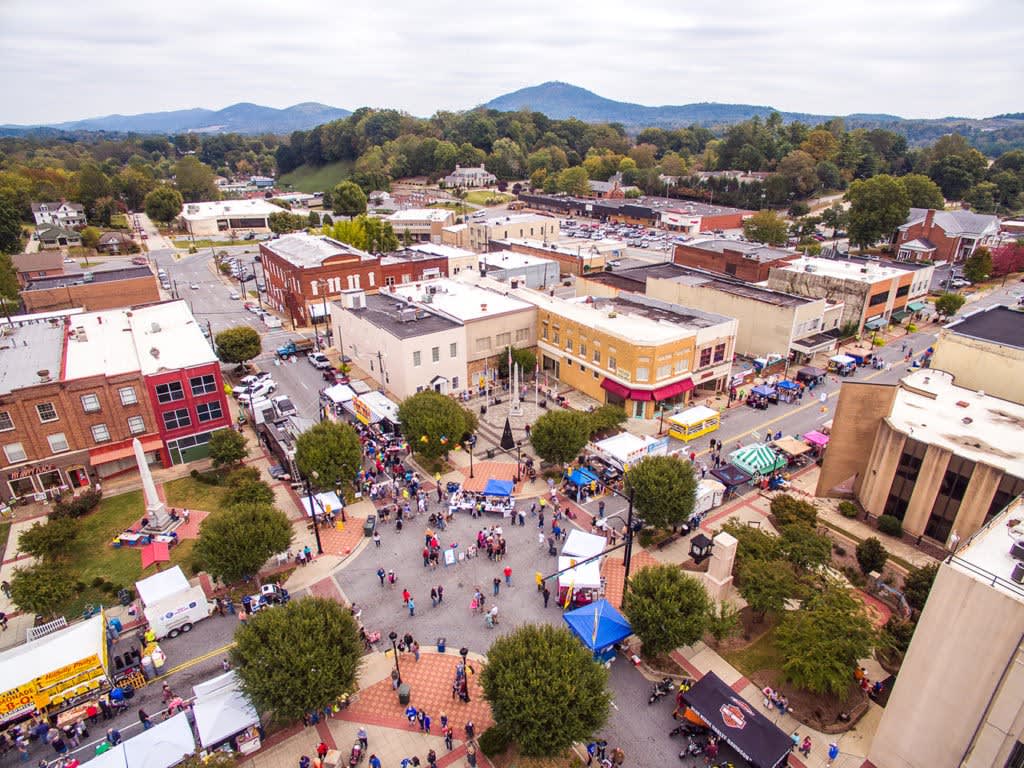 Lenoir is one of Unifour's largest population centers. Approximately 19,000 people call this city home, with the majority living only a few minutes drive from the historic town square. Lenoir's downtown square is one of the more active in the area, and its walkways are lined with sculptures, leading the way between a number of boutiques, cafés, and restaurants.
Lenoir residents have quick access to the Brushy Mountain range and hiking to the 1,000-foot summit of Hibriten Mountain. For those who want to make those outdoor spaces a residential amenity, country estates are quite popular along the city's outskirts. It's not uncommon to find large, comfortable homesteads with multiple acres attached.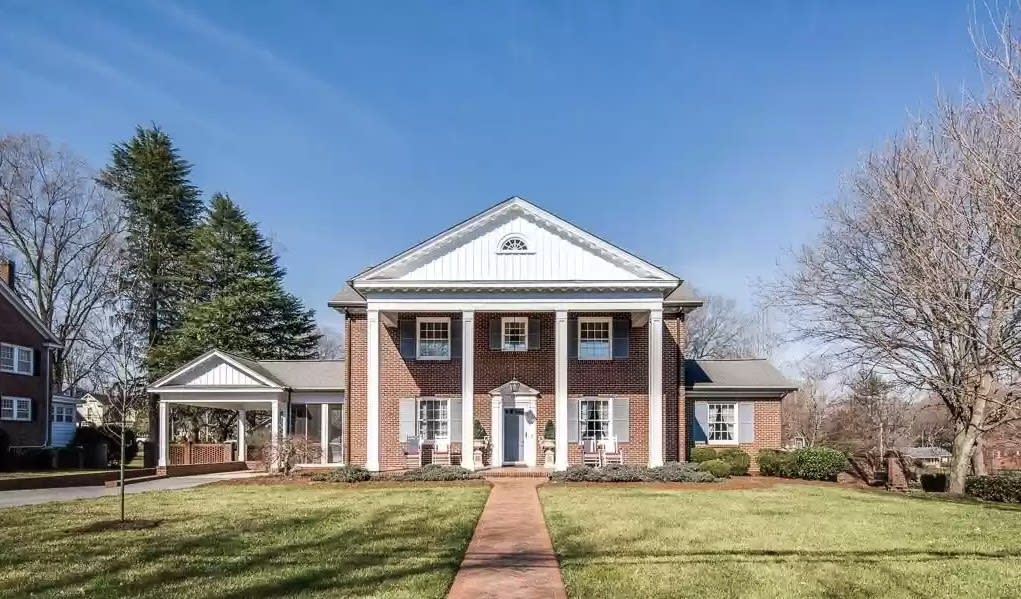 The fourth-largest city in the Catawba Valley region is also one of its oldest communities, first established in 1845 and incorporated a decade later. As you might expect, there is a lot of history packed into this small burg, and its historic homes are just 40 miles from Charlotte.
Newton's primary draw is the city's impressive network of parks (eight total) spread across more than 150 acres. The centerpiece is the 100-acre Jacob Fork Park. Owing to its historical lineage, there are 11 buildings in Newton listed on the National Register of Historic Places. These include six houses of architectural significance, ranging in style from Bungalow and Craftsman to Italianate and Queen Anne, to an early 1800s Federal-style home. There's also a sizable stock of homes from the 1940s and many more constructed within the past few years. Whatever your taste in housing, you'll find it in Newton.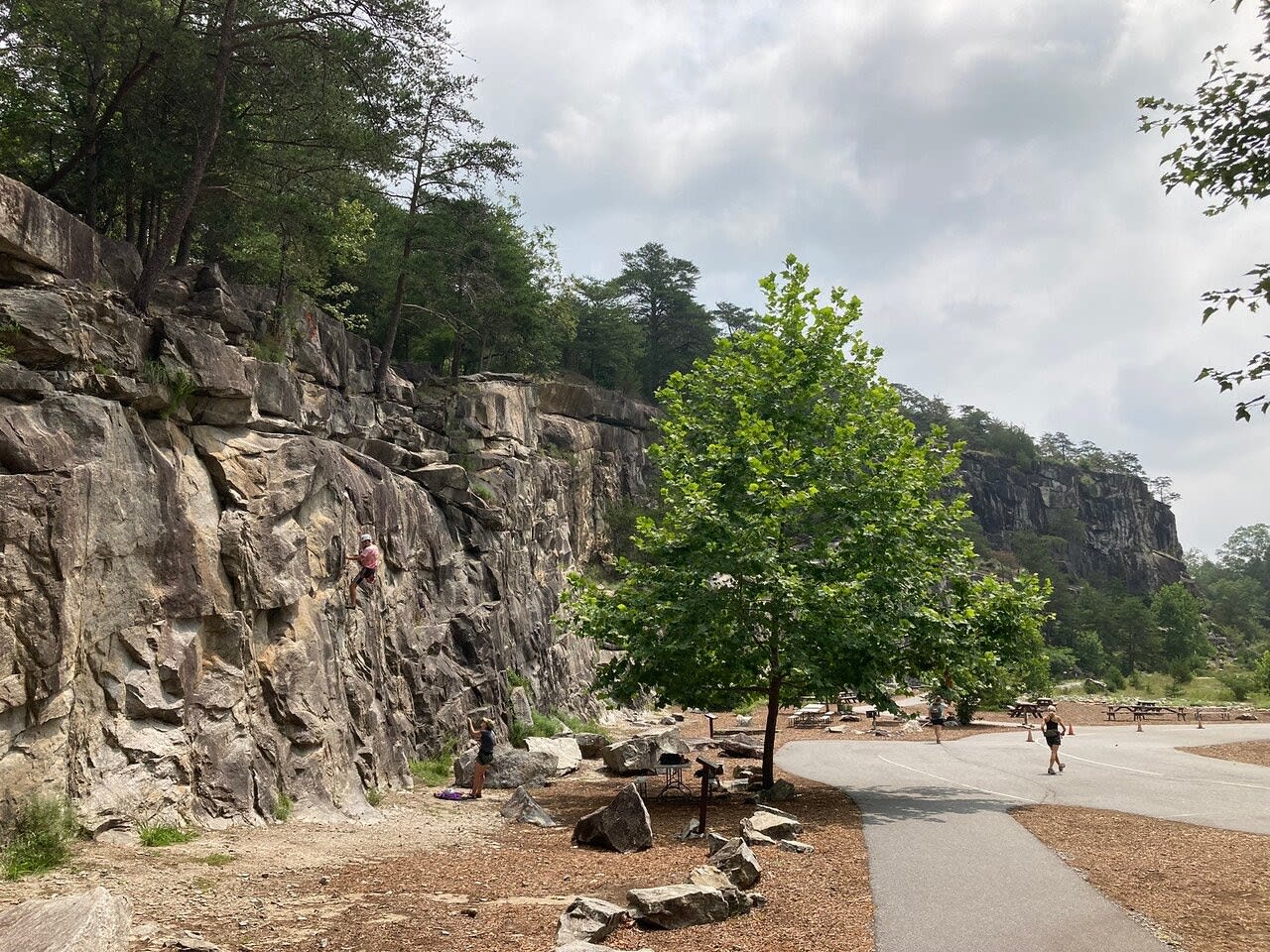 For those who genuinely want to capture the classic small-town feel of Unifour, look no further than Taylorsville. Though other Unifour towns also offer hiking or biking opportunities nearby, Taylorsville is known for its direct access to the area's natural resources.
Rocky Face Park is an old quarry that welcomes campers and climbers to traverse its vertical walls. The Emerald Hollow Mine is open to public prospecting. You can cull your own collection of emeralds and sapphires, and other gemstones with the promise of having them cut into jewelry stones on site.
Homes in and around Taylorville are considerably more affordable than elsewhere in Unifour and encompass everything from large estates or ranches to historic split-levels closer to the town center.
Looking at homes for sale in Unifour?
Ready to explore the best of Unifour's Catawba Valley real estate? Contact The Joan Killian Everett Company today to begin your home buying (or selling) journey. From Hickory estates to Granite Falls or Newton homes for sale, Joan and her team of experts will guide you through Unifour's vast array of country homes.