Conover
is North Carolina's perfect small city, combining modern conveniences and natural beauty in perfect proportions. This idyllic locale has remained largely undiscovered among real estate buyers from outside the area, but those who are in the know appreciate the beauty and easy accessibility of Conover.
Conover has everything a municipality needs, surrounded by lovely forested countryside and vast natural areas of the Blue Ridge Mountains. If you are considering purchasing homes for sale in Catawba County, NC, and want expert insight into the Conover area, here are some things to know from the professionals at
The Joan Killian Everett Company
.
Conover is a small city — but not too small
As of the
2020 Census
, Conover had a population of just over 8,400 residents. This makes Conover sufficiently populous to have the modern infrastructure, conveniences, and amenities of an urban area without all the noise, crowding, and pollution of large cities. The small city format within a largely rural area makes it easy for locals to enjoy a variety of different scenery and living environments.
While Conover is not for those who want the bustle and excitement of a big city, it offers as many perks as a small city can. Conover has a great school district, a Farmer's Market, several nice parks, and a good economy. There are a variety of indoor and outdoor events in and around Conover, including a free summer concert series and an autumn Holiday Market.
Conover is located in a great area

Conover is an excellent city that has everything you need to live, and the surrounding area is also worth checking out. Conover is located in Catawba County, a largely rural area with a strong economy and many affluent residents. Catawba County is part of what is known as the North Carolina Data Center Corridor, a vast area of western North Carolina that is home to several large data centers and other tech industry outposts. Catawba County's economy has been developing significantly around these industries since the turn of the century. Top tech companies, including Google and Apple, have operations in this area. A small city like Conover provides the perfect place for workers in this industry to settle, as it offers luxury real estate away from the big cities. Those interested in Conover may also want to check out neighboring Newton, Granite Falls, and Hickory real estate.
Conover provides easy access to other great destinations in western North Carolina as well. With Interstate 40 and several other state and federal highways running through it, there are convenient travel routes in and out of the city. Charlotte, the state's most populous city, is less than an hour's drive from Conover. The city is a perfect home base for commuters and travelers as well as those who prefer to stay close to home.
Conover has plenty of green space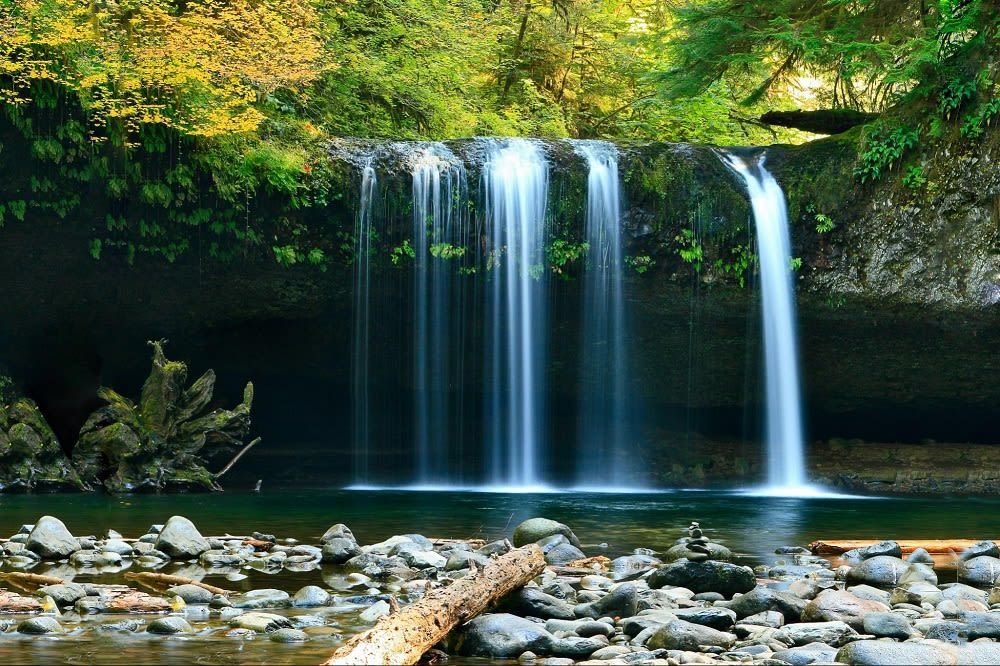 Photo courtesy of Unsplash
A city like Conover is just big enough to have everything you need in one place but small enough to exhibit the charm of a small town. Although Conover has an area of fewer than 11 square miles, there are a total of eight
city parks
here. The largest is Conover City Park, which spans just under seven square acres. There is also the
Lyle Park Greenway
, a paved 1.5-mile pathway for walking, biking, or roller skating.
If you love the outdoors, there is also plenty to do in the area surrounding Conover. To the northwest is the vast Appalachian national park known as
Pisgah National Forest
, which spans more than half a million square acres. Just a little southeast of Conover is
Lake Norman State Park
. If you want to live in a modern area with a good economy but still have the opportunity to escape into nature whenever your heart desires, Conover is perfect for you.
Conover is about four hours from the ocean
Photo courtesy of Shutterstock
Many real estate buyers as well as vacationers travel to North Carolina to visit the state's beautiful beaches. Conover is located inland, about a four-hour drive from the nearest beach. While you cannot exactly walk to the ocean from your backyard, Conover offers an inland respite from the coastal tourism while still offering beachfront vacations within a reasonable distance.
For a vacation that's closer to home, the nearest significant body of water from Conover is the Catawba River, which is accessible by just a few minutes' drive. If you love outdoor activities such as camping, hiking, and fishing, the
Catawba River
and its surrounding area are well worth visiting. This vast, winding river is surrounded by beautiful woodlands and replete with idyllic waterfalls.
Conover offers a variety of properties
Conover and the surrounding area offer a variety of different living environments where you can find several different property styles. Conover has a great downtown area with the open country on its outskirts. You can live in a nice residential community that is far less dense and crowded than a large city, or you can live on a more rural property, whether on open land or surrounded by beautiful woodlands. There are ranch-style
properties
as well as multi-story single-family homes, ranging from modest mid-six-figure range homes to multi-million-dollar luxury estates. Conover has new construction as well as well-maintained properties built in various decades.
A local agent can give you the best insights into Conover
Conover has something to offer virtually everyone. To find out what this lovely small Southern city has to offer you, consult with a local agent who knows the area well.
Joan Killian Everett
is a local Realtor® specializing in Conover, Granite Falls, Hickory, and Newton real estate. Joan works alongside a team of experienced agents who have successfully closed more than half a billion dollars in real estate transactions over three decades of hard work.
The Joan Killian Everett Company
is ranked among the top 1% North Carolina Realtors®, in addition to consistently holding the #1 spot as a Top Selling Team in their area since the early 1990s. With an impressive
portfolio
of properties sold all across Catawba County real estate, this is the team you want on your side. Plus, check out the firm's
featured properties
page to get an idea of the incredible houses here. Contact the team to learn more about Conover real estate and the beautiful area surrounding it.
*Header photo courtesy of Shutterstock