Being cooped up during pandemic lockdowns and shutdowns caused homeowners all over the country to turn a critical eye to their homes and start thinking about remodeling or redecorating their homes.
Some of it was out of necessity, such as carving out a home office from a spare bedroom or making a rudimentary home office a full-fledged workspace where there were no distractions. Some of it was simply to make their home more enjoyable for the whole family since everyone was together for longer periods of time.
It wasn't limited to the interior, either. People with nice backyards at their Hickory homes were wise to make upgrades to make their outdoor spaces more enjoyable, whether it was adding a deck for entertaining and spending leisure time, or planting flower beds to give off a peaceful, relaxed feeling.
The attention to design trends is continuing today. With lingering uncertainty about the pandemic, homeowners are wise to keep coming up with ideas for their homes and undertaking projects. Not only do these upgrades make their homes more enjoyable now, but they add value for whenever owners put Hickory property up for sale.
Some Basics
Before you get started on a design or decorating project, sit down and put some thought into the logistics.
Come up with a list of realistic ideas for your home and rank them in terms of importance for both functionality and enjoyment. Start by working around what's already in your home, whether it's furniture, décor, fixtures, or even the color of your walls. Perhaps you can add to the current look, or maybe you want to start fresh.
Tie together styles and colors that you like in order to keep a constant theme and look throughout your house. Keep in mind that you may have to change the look and colors whenever it comes time to list your Hickory real estate for sale. If there are design elements that you think will be popular with multiple potential buyers, by all means, go with them.
Finally, set a budget and stick with it. Make sure you have enough money set aside so that once you get going on projects, you don't run out of funds and either has to stop work or have to go with cheaper alternatives that won't look as good.
Hire a Fantastic Agent
If you are planning on listing houses for sale in Hickory in the near future, now's also a great time to hire a seasoned real estate agent.
Hickory home prices have gone up 18.6% during the last year, according to Zillow, and the median value is now $224,475. That's remarkably affordable compared to many other cities around the country, particularly in crowded urban areas on both coasts.
Coming up with on-trend home design projects in conjunction with getting your home ready for sale will only add to the value of your home. A great Hickory realtor will be a treasure trove of ideas for your home, both in marketing it once it's listed and in coming up with a design and decorating ideas that work in homes in your area.
Top Home Design Trends
A home office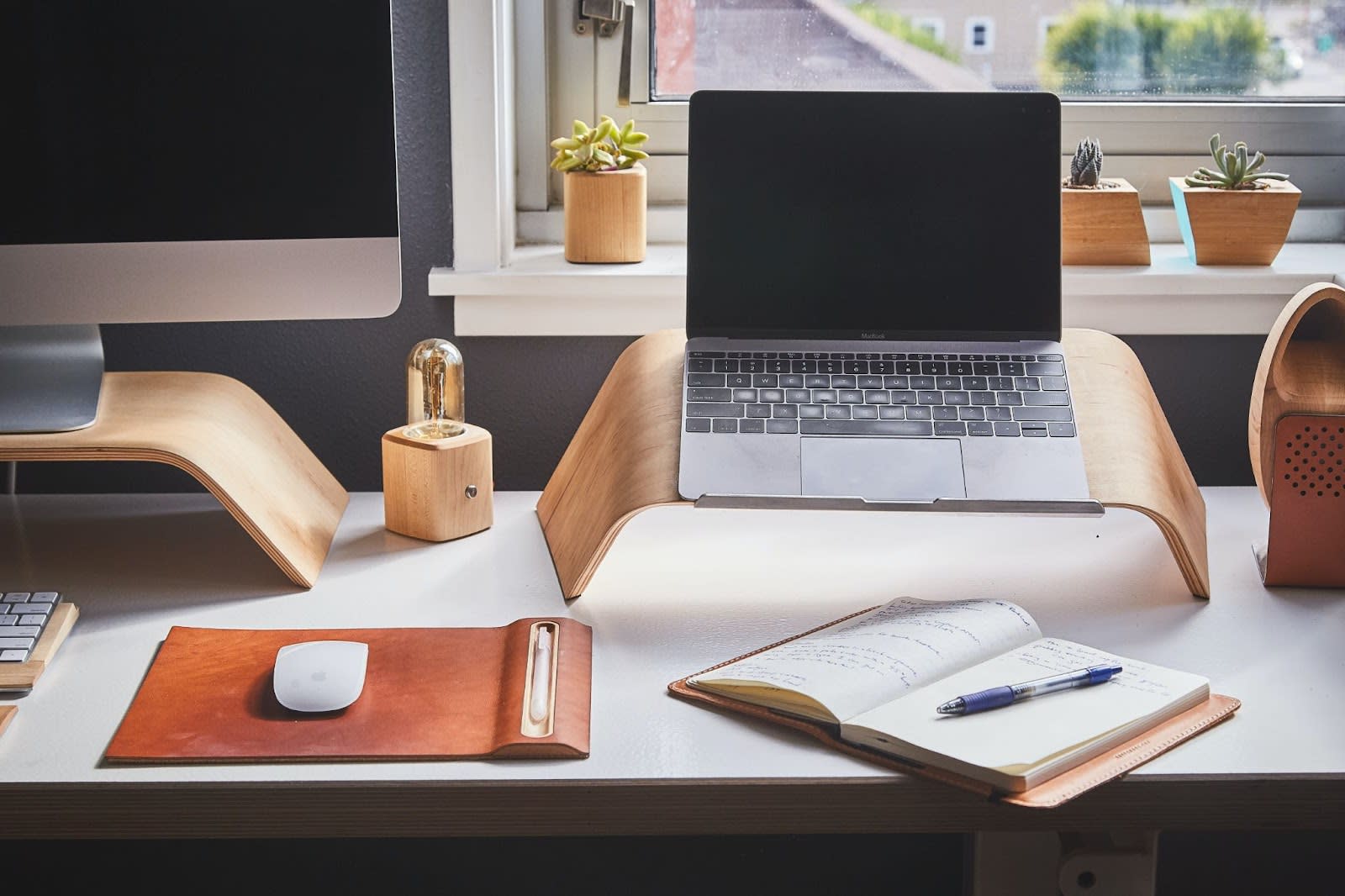 You might have gotten through the pandemic by setting up your laptop at the dining room table, on the kitchen counter, or on the coffee table in the living room. Odds are it wasn't very comfortable and probably not very productive.
If you haven't addressed the situation, now's a great time to do so. Some companies haven't called workers back to the office, and some might be considering going with a hybrid work model. Under that model, workers would report to the office a few days a week while spending the rest of the workweek working at home.
That means coming up with a functional, dedicated work space in your Hickory property, whether it's by carving out space in the living room or den or converting an entire room into an office.
The most important factors are to find a room or spot in the house that is quiet and away from the hubbub of the family so that you can get your work done. Make sure you have the right setup, such as a desk and filing cabinets so that you can stay organized and productive. Find a good, attractive desk lamp so you have plenty of illumination, and also find a comfortable chair.
Paint the home office in a subtle color that makes the room feel comfortable and does not overpower your senses. You can add a wall hanging to round out the look.
An attractive home office will not only be functional for you, but it can be a strong selling point for people listing homes for sale in Hickory.
Eco-Friendly
You can't go wrong by going green, or eco-friendly, and there are many options for your home.
A good starting point is by installing energy-efficient lighting and appliances, many of which come in aesthetically pleasing designs, colors, and finishes.
Another example of going eco-friendly is using materials that have been recycled or repurposed, such as wood, metal, and plastic. These materials are used in furniture, flooring, cabinets, countertops, and sinks.
If you repaint any portion of the interior of houses for sale in Hickory, be sure to use paint that is labeled as low-VOC, meaning it has fewer harsh chemicals than older paints, and low-odor, which doesn't release harmful compounds into the air you breathe.
Decorate with Houseplants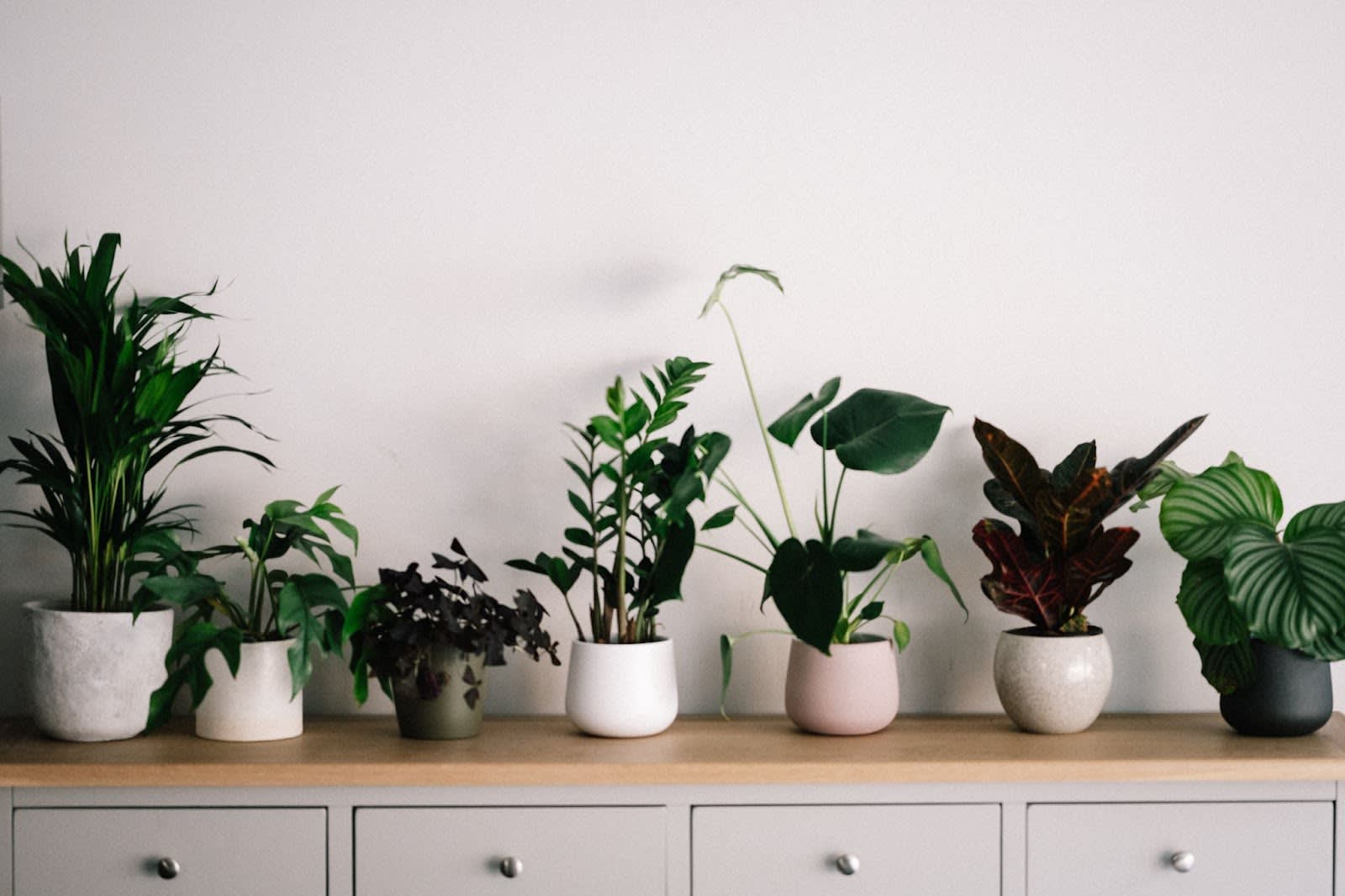 Adding houseplants is not only another way of going green - literally and figuratively - but they add a pleasing look to your interior and will complement your other decor. It's been proven that having house plants will improve both your physical and mental health. Plants improve the quality of the air you breathe and can put you in a relaxed mood.
Do some research for what plants work best in the Hickory area and then drop by your local nursery or home-improvement store for some suggestions.
If you plan to buy or sell Hickory real estate, let The Joan Killian Everett Company put its extensive experience to work for you.