Located in Catawba County, the town of Hickory is immersed in the wild beauty of The Blue Ridge Mountains. With striking views, lots of exciting things to do, and top-notch schools, it is easy to see why this city is captivating to visitors and locals alike. It is known for its characteristic history in furniture-making, plenty of great spots to enjoy a scrumptious meal, and its warm and friendly community. This is the special kind of place where neighbors know each other and are more than happy to lend a helping hand.

Hickory officially began as a tavern under a large hickory tree, earning its legendary name which has stuck to this day. With a population of 40,634, this welcoming town has lots of craft breweries, charming boutiques, and excellent colleges nearby. Additionally, the big sister cities of Charlotte and Asheville are a mere one-hour car ride away.

From classic to hipster, this city has a variety of picturesque neighborhoods where you and your family will quickly feel at home. Trust us, you will instantly fall in love with the innovative, creative, and charming spirit of Hickory. As you explore the parks, historical sites, and hiking trails, you will witness breathtaking views of the local scenery.

And, in the fall, the trees turn to brilliant shades of yellow, orange, and purple. It is truly a sight to behold!

So what are you waiting for? Grab your camera and let's go. This is the perfect season to create treasured memories together as a family and enjoy all Hickory has to offer!
Enjoy Oktoberfest

There is nothing quite like attending the 35th annual Oktoberfest! This thrilling festival takes place over three days in downtown Hickory. Here, you and the crew can enjoy a diverse array of family-friendly activities. There are live musical performances, food courts with mouthwatering cuisine, and lots of delicious drinks you can enjoy.

Your kids will love the kidsfest extravaganza which includes the colorful carnival and exciting amusement rides. Whether it is the children-friendly bungee jumping or a spin on the classic merry-go-round, they will be sure to have a blast! What's more, there is also the opportunity for some fun face painting, a journey on the train, or some simply scrumptious funnel cakes. The helpful and friendly staff working in the kid zone will be happy to answer any questions you may have and provide assistance if needed.

Vendors with an exciting selection of crafts, food, and goods come from far and wide to this amazing festival. Here you will discover gorgeous pieces of artwork, non-profit organizations with great causes, and much more! If you or someone you know is interested in being a vendor, they are invited to fill out the application on the website. You can embrace your Hickory spirit by singing along to the tunes of the local bands or marveling at the incredibly beautiful artwork here.

Oktoberfest takes place from Friday, October 8, 2021, to Sunday, October 10, 2021. Guests of all ages are welcome!
Hike at Bakers Mountain Park

Calling all nature lovers! Bakers Mountain Park is the perfect place for a family hike or strolls on the path through the beautiful forest. Here you can inhale the deep scent of the trees and surround yourself with the stunning beauty of the great outdoors.

Made up of 189 acres, Bakers Mountain Park is the highest elevation point in the county. As you journey along the 6 miles of trails, you will reach the top of the mountain and experience breathtaking views of the valley below. If you are needing a break along the way, you can stop for a rest and enjoy a scrumptious picnic packed from home.

Not only is this a fabulous way to get some exercise, but it is also a great opportunity to enjoy quality time with family and friends. You can snap pictures together with the magnificent forest in the background. Don't forget to pack your hat and water bottle! Trust us, you won't want to miss this exciting excursion into the woods.
Explore Lake Hickory

The striking man-made Lake Hickory is an idyllic oasis for any weekend getaway. Created in 1927, this gorgeous lake offers a diverse selection of recreational activities. Visitors can swim in the clear blue waters, enjoy a relaxing day fishing, or sail on a peaceful boat ride.

On the pristine shores of this exquisite lake, you can eat some hearty snacks with your family or relax in the sunshine. You can go boating, water ski, or camp out at one of the excellent camping grounds. Made up of 4200 acres, the lake provides more than enough fun things to do for people of all ages.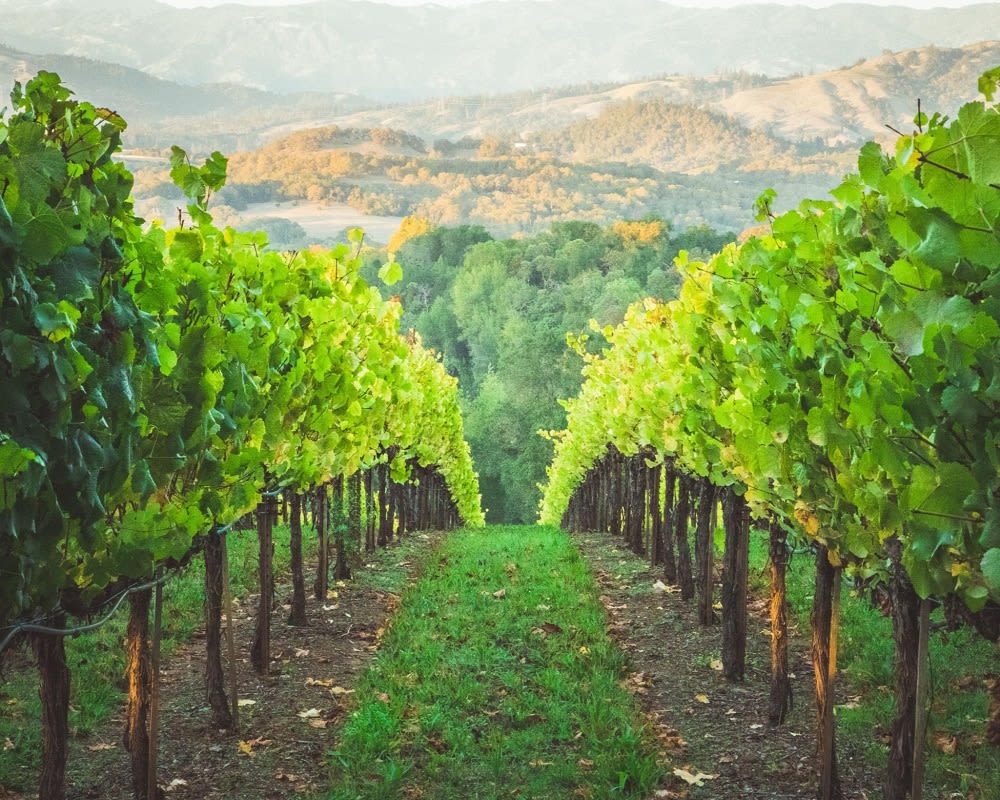 Wine Taste at Catawba Farms Vineyard & Winery

The 34-acre luscious green Vineyard and Winery at Catawba Farms offers guests a simply marvelous experience with a glass of sparkling wine. Here, you and your friends can bask in the stunning beauty of the North Carolina countryside and sip on your choice of delectable drink.

There are individual and group wine tastings provided. For parties with 5 or more people, you can go to the website and make a reservation ahead of time. Not only is this a great way to experience great wine and adventure in the outdoors, it is also a wonderful opportunity to connect with friends and catch up on life.

While here, you can browse through the glittering bottles of wine at the shop and purchase some to take home with you. Trust us, these special memories are ones you won't want to forget! And if you are feeling hungry, you can pay a visit to the food trailer on the premises and choose from a variety of delicious food options listed on the menu. This is an ideal fall activity and a great way to spend quality time with friends before the change in season arrives.
Relax at Henry Fork River Park

With an 8,000-square-foot picnic shelter and a state-of-the-art playground, Henry Fork River Park is the perfect place to spend your afternoon! Whether it's relaxing and reading a book or playing an invigorating game of soccer on one of the eight soccer fields here, you and your family will discover plenty to do at this striking park. If you enjoy an exciting game of horseshoe or perhaps a canoe ride on the glistening water, then you won't be disappointed!

Henry Fork Park provides a leisurely and fun experience for guests of all ages. You can stroll along the walking pathways, admire the luscious green scenery, and marvel at the vibrant fall colors. On this day out in nature, you will have the fantastic opportunity to snap some photos and enjoy quality bonding time with your loved ones. Whether you come here for a contemplative walk or a BBQ with the whole crew, you will be glad to make memories at this beautiful park.
Enjoy the Day at Union Square

Union Square is a signature aspect of Hickory's legendary building history. This shopping district contains a number of classic eateries, entertainment options, and work
offices all in a park-like setting. Here residents and visitors alike can enjoy a stroll in the great outdoors while shopping for fun treasures at the nearby shops and stores.

Along the way, you and your family can stop for a homestyle meal at one of the restaurants and sip mugs of hot chocolate on their patio. At night, the street lights turn on and transform the plaza into a magical wonderland. Don't forget to bring a jacket!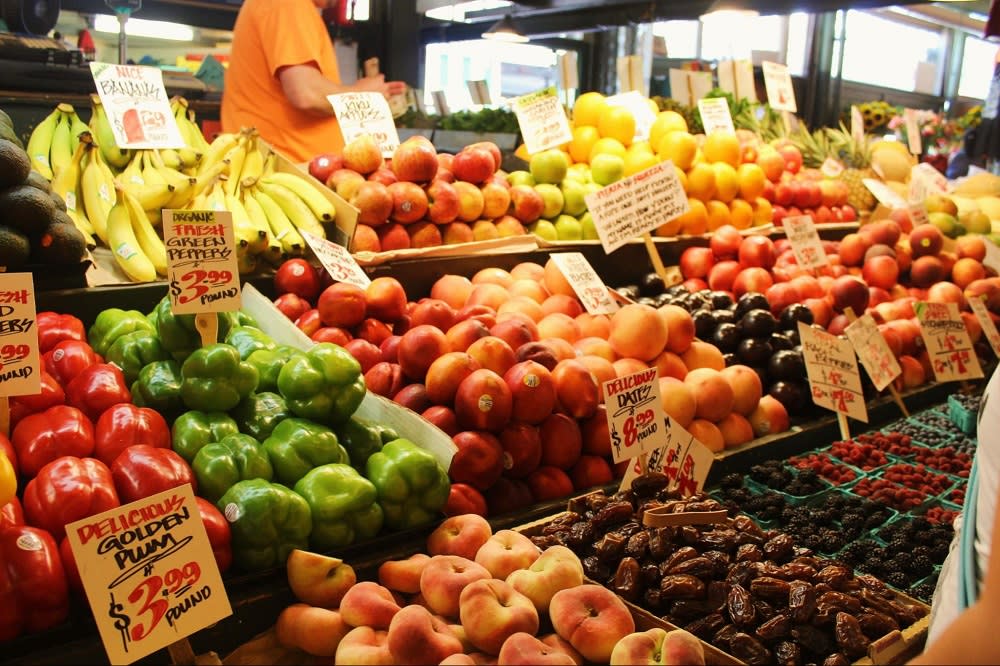 Shop at the Farmer's Market

Are you ready to stock up on fresh produce for the upcoming week? Or are you looking for a practical way to support local farmers, artisans, and businesses? Located in downtown Hickory, the charming Farmer's Market offers a diverse selection of colorful fruits and vegetables. Here you can also purchase delicious honey, farm-fresh eggs, beautiful bouquets of flowers, and intricately designed jewelry. There are lots of different vendors who sell everything from homemade bread to incredibly talented paintings.

Along the way, you can make some new friends and hear intriguing stories about the variety of wares for sale. As you peruse the cauliflower and peaches, you will find yourself enchanted by the live musical performances. Whatever is on your shopping list, there are lots of exciting food options and goods to be discovered here.

So what are you waiting for? Grab your shopping bags and let's go! The farmer's market is open on Saturday from 8 am to 1 pm and on Wednesday from 10 am to 2 pm. Everyone is welcome!
If you are looking to explore Hickory real estate, contact The Joan Killian Everett Company today. As an expert in Hickory homes for sale, Joan and her friendly team will walk you through the house buying process and help you find your perfect dream home.