Most people who live outside of western North Carolina aren't aware of one of the most gorgeous areas in the state, the Catawba Valley region known colloquially as
Unifour
.
The region is made for water lovers, and one of the most popular features is the beautiful Lake Hickory, which allows for recreational boating, swimming, and fishing, making it a sportsperson's paradise. Other popular waterways include the Catawba River, Lake James, Lake Rhodhiss and Lookout Shoals Lake.
The area is located at the foothills of the Blue Ridge Mountain range and is part of what is known as the Piedmont, which features hills, valleys, and wooded areas with terrain that is still hilly, but not as steep as the mountains above.
The four main Unifour communities include Hickory, Lenoir, Morganton, and Newton/Conover, and each is considered a revered piece of God's country by those who live there.
If you have your eye on North Carolina – an ideal state for those who love the mountains and ocean alike, since neither is too far away – especially so the Catawba Valley region, you might want to take a closer look at available real estate among the homes for sale in Catawba County, NC and surrounding counties to see which community is right for you.
Hickory is a hub of activity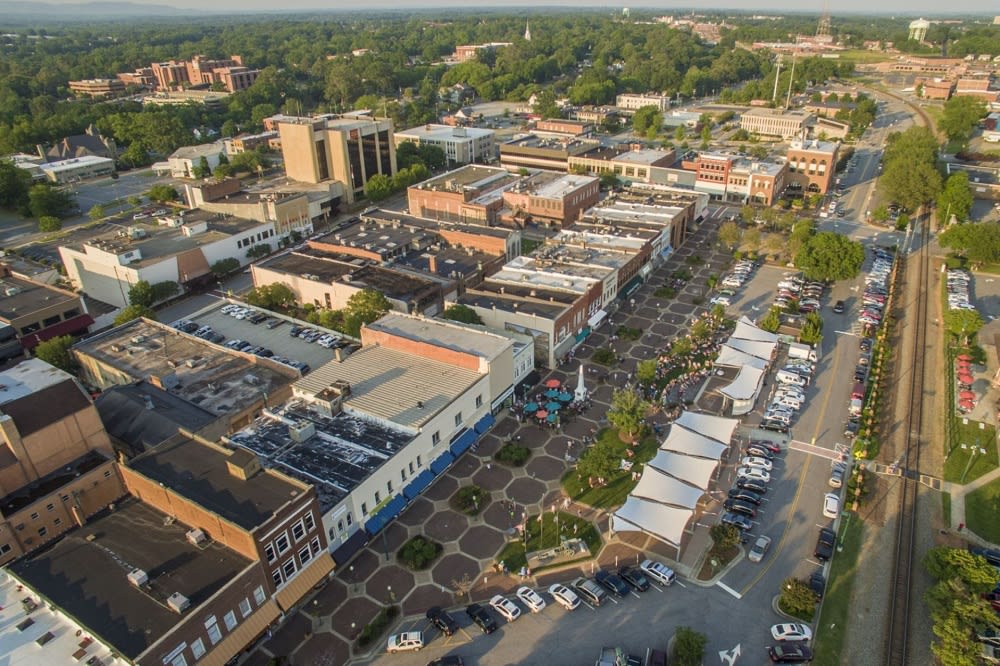 If you're looking at Hickory real estate, you'll be joining more than 45,000 other residents. Hickory is the
furniture-making capital of the world
and as much as 60 percent of all the nation's furniture has its manufacturing roots in North Carolina. That means decking your home out with one-of-a-kind pieces of furniture that are as much about form as function will be one of the most enticing parts of living here.
Lake Hickory is where many of the region's high-end homes can be found, and the views there are spectacular.
Most lots are wooded for privacy and homes range in style from Mediterranean (one Hickory home features picturesque views throughout along with intricate architectural detailing, a pool area, and other key elements that will take you directly to the other side of the world) to Alpine-inspired homes that suit the mountainous region, so no matter your taste, you're sure to find something with which you'll fall fast in love.
Hickory also features
Cafe Rulé & Wine Bar
, a restaurant which brings contemporary Carolina flavors to the table along with a global wine menu. They have something for everyone. Perfect for after-work drinks, dinner, and for celebrations or private events.
The Western Piedmont Symphony is part of the community's art scene, as is the Green Room Community Theater, which offers a diverse season of shows each year, including comedies, dramas, classics, and children's shows.
Most Hickory real estate is also located within a drive of about an hour or so to Charlotte, which makes the community the best of both worlds – a bit of rustic paradise with an urban setting just a short drive away.
Morganton has more to offer for a small town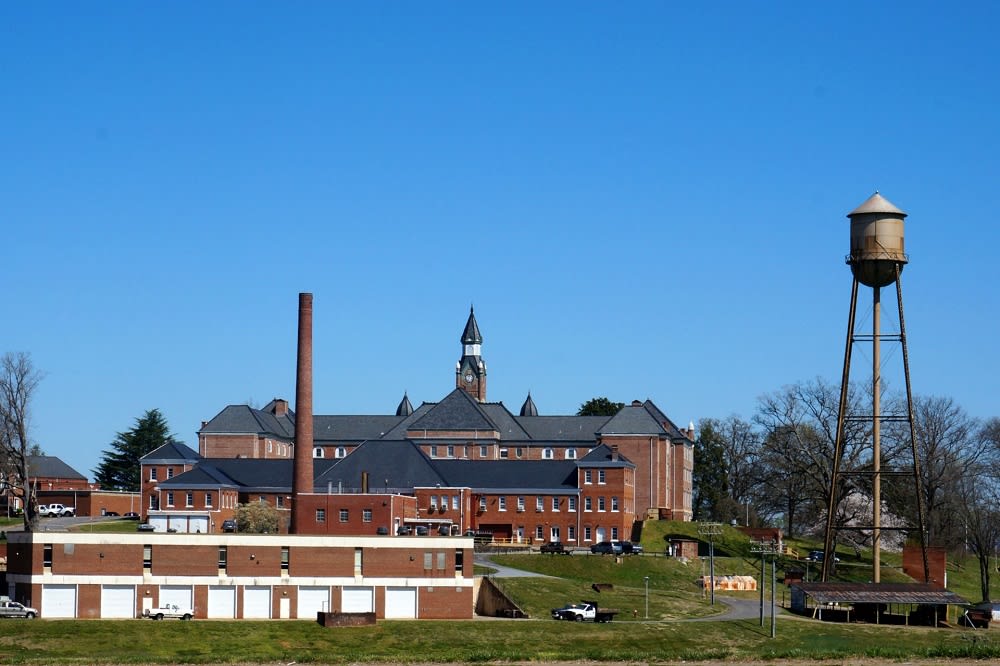 Morganton
is a dedicated Main Street community in North Carolina and is nestled alongside the Catawba River, the shadows of the Blue Ridge Mountains clearly visible throughout the town.
It offers a little bit of everything including fine dining, a vibrant downtown music scene, and the state-of-the-art CoMMA Performing Arts Center which features regular Broadway touring productions.
Luxury properties in the city have grand views and windows to take advantage of them, highly-functional kitchens with top-of-the-line appliances, interesting architectural detailing, and so much more. Expansive outdoor living space is practically a given since the views are so divine.
Newton/Conover is also a wonderland

While Hickory real estate might capture the most attention given the city's larger size, Newton/Conover, another part of the region known as Unifour, is a smaller, quaint community with myriad parks, many with walking and biking trails or access to plenty of nature.

Many of Newton/Conover's high-end homes draw inspiration from the great outdoors and feature wood, slate, and stone accents as well as warm color palettes, including shades that emulate the red clay for which North Carolina is so well known.

Newton/Conover offers a variety of eclectic downtown shops and restaurants.
For pampering, the
Rock Barn Country Club
and Spa feature a European-style day spa with saunas, steam rooms infused with essential oils, hot tubs, and both indoor and outdoor pools, so every inch of you can feel steeped in the luxury to which you're accustomed.
Lenoir offers luxury and legacy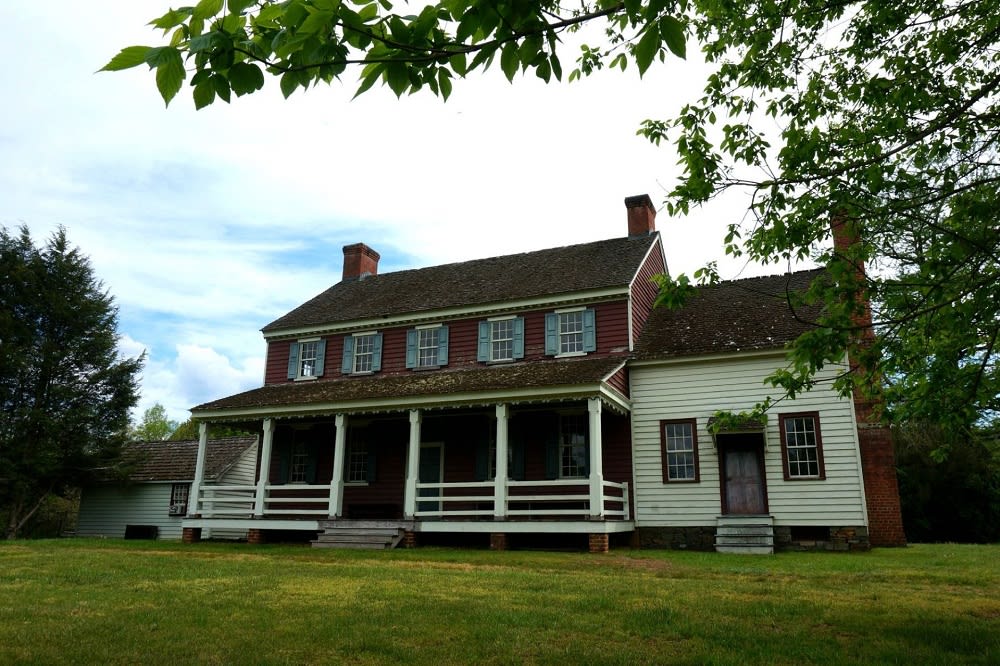 Just a short drive from homes for sale in Catawba County, NC is Lenoir, another small community found at the foothills of the Blue Ridge Mountains, with the Brushy Mountains – best known for the autumn apple festival – also nearby.
Downtown features sculptures by local artists throughout, adding to Lenoir's undeniable charm. One of the highlights of the Revolutionary War-era community (it is named for Gen. William Lenoir) is the Edgar Allan Poe House, which is listed on the National Register of Historic Places. But beyond history, like the other Unifour communities in the Catawba Valley, Lenoir also offers parks for all types of recreation, including the gorgeous Hibriten Mountain, ideal for day hikes. For other types of entertainment, the Main Street Theater adds to the artistry of Lenoir's downtown.
Much of Lenoir's luxury real estate includes large estates with plenty of land, but downtown mansions such as a six-bedroom stunner located in the historic district are also available.
If you still question which of these four communities, each a paradise in its own right, is the ideal one for you, find an
experienced real estate agent
like those at the Joan Killian Everett Company who can get to know your wants and needs, then guide you to the community that will best suit you and your family. Reach out today to get started!