When you first move into a home, being able to turn it into a place you've always dreamed of is often the goal. Unfortunately, having the time to accomplish this task can often be much more challenging than many homeowners expect. Working with a qualified and accomplished interior designer can be the best way to ensure you end up living in a house that feels like you've really left your mark on. However, having to dig through numerous designers to find the best to match your style and expectations can seem impossible. Here are some of the best interior designers in the Hickory Metro Area to help turn your North Carolina property into the home of your dreams today.
BURUCA Design
With over ten years in the architectural and design business, the experts at
BURUCA Design
have been thrilling customers since they first opened in North Carolina. Experts in contemporary, Craftsman, and coastal styles, you can rest assured that these professionals will be able to listen to your hopes and expectations and turn them into a design that will exceed your every expectation.
With five-star ratings across the board, the team at BURUCA will take your plans and your budget very seriously. Rather than dictating what they think will work best, they will work with you one-on-one, helping to create a space that will function exactly as you need it to.
Guest Interiors, LLC
Considering themselves a full-service interior design firm,
Guest Interiors
prides themselves on being able to turn every client's vision into a reality. Owner Susan Guest has been working in the industry since she graduated Magna Cum Laude from the University of Mississippi in 1984. Her dedication to her craft can be seen in every completed project and thrilled customer that has had the privilege to work with her.
While she specializes in complete home design, she is also known throughout the area for her skills in real estate staging, furniture design, window treatments, and even commercial design. Her unique perspective will undoubtedly help take your home to the next level, giving it the idyllic personality you've always hoped for.
CF Design Center by Colleen Bennet
If you're looking for a one-of-a-kind, luxurious, and world-class experience, look no further than
CF Design Center by Colleen Bennet
. This remarkable interior design team works with high-end brands worldwide to ensure that every client receives the exceptional care and dedication they deserve.
One of the company's founding forces, Colleen Bennet has spent years developing a distinct style, easily spotting trends from around the world that she can translate into beautiful designs for her clients. Working closely with Latin designers, she has a love of color, often taking traditional design elements and turning them on their heads to create something new and unique for everyone she works with. She understands better than anyone in the business that she is helping to create a space where her clients will love, living, and so you can guarantee she'll work with you every step of the way to ensure you're thrilled with the results.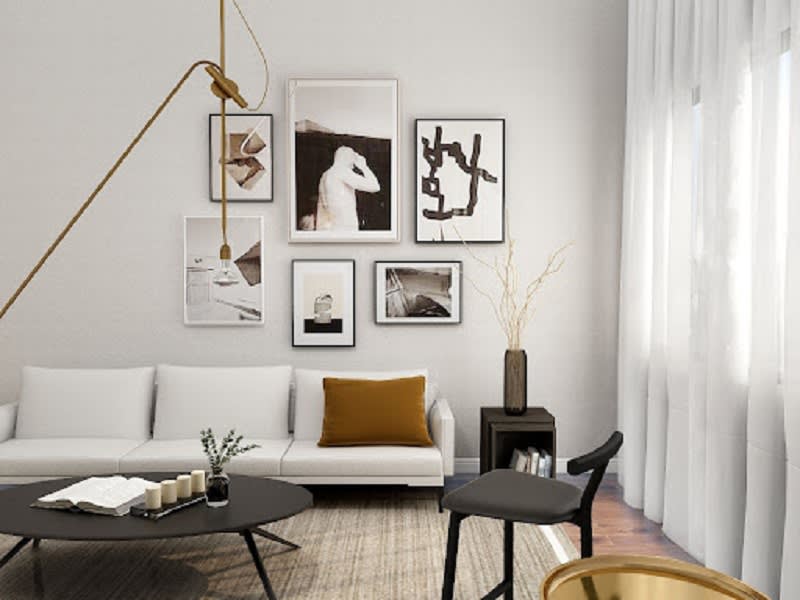 Rhoney Design
Head designer Laurie Rhoney takes great pride in working with local producers and artisans to complete her designs, which is one of the reasons she chose to locate her team right in Hickory. Knowing the superior quality of the products in the area as well as the exceptional deals she'll be able to find, you can rest assured that your home will end up looking better than you ever could have imagined without ever having to worry about running over budget.
Rhoney Design
specializes in modern, craftsman-style homes. However, they are easily able to adapt to any personal taste or preference their clients may have. Over the years, and especially after having children of her own, Laurie Rhoney has developed a keen interest in designing nurseries, making her the perfect choice for homeowners looking to grow their own family.
Laura S. Nine, ASID
The expert team at
Laura S. Nine
understands and fully believes that any design project needs to be a collaboration between designers and homeowners, so you can rest assured that they will do everything in their power to make sure that the project exceeds your expectations and fits your every need.
Laura prides herself on creating spaces that match her clients' ideal style and taste, working one-on-one with every customer to create homes that feel like an expression of who they are and what they want out of life. She also understands the importance of even the most minor details and will make sure her clients get her best advice, whether they're looking for a complete home remodel or choosing a paint color for their on-suite bathroom.
GL Designs
GL Designs
has been making sure their clients get the homes they've always wanted for the last 33 years, and they plan on continuing their exceptional quality work for years to come. Experts in bathrooms, kitchens, living areas, and even flooring, you'll be able to easily renovate your entire home with these highly skilled and experienced professionals.
Experts in their field, the GL Designs team understands the importance of even the smallest detail, which is why they make sure to work with their clients through every step of the renovation process from the early planning stages, through construction, and even down to the final inspection. Working with you rather than for you, these professionals will see that your remodeling dreams become a reality without worrying about breaking your budget.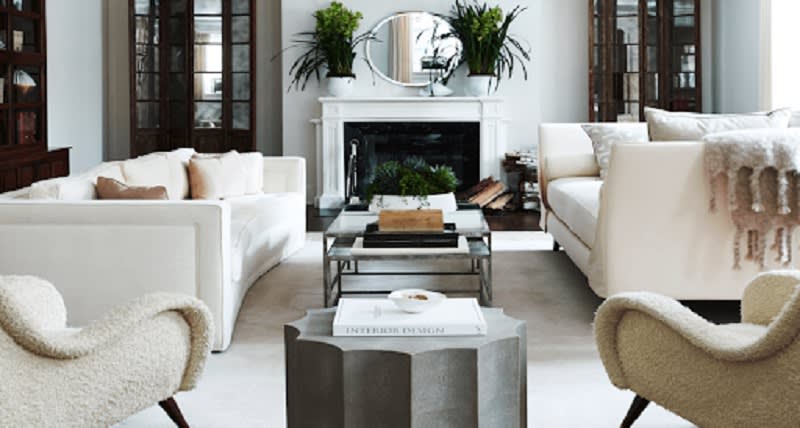 MCO
The professionals at
MCO Professional Home Staging and Design
are experts at understanding what looks and styles most appeal to homeowners and prospective buyers, which is why they've become one of the most successful interior design teams in the state. Understanding the importance of a first impression, these designers ensure that your home will feel welcoming and homey with just a touch of luxury from the moment you step in through the door.
Whether their clients are looking to create their own personal dream home or stage a place that prospective buyers just can't seem to get out of their heads, this team has the knowledge and experience to take new and popular trends and turn them into something that will work perfectly with your home space.
Classic Home Renovations
The team at
Classic Home Renovations
understands that remodeling can be incredibly stressful for homeowners. Not only are you pouring money into creating a space you can really love, but you're also spending the time needed to complete the project. This is why these designers do everything in their power to ensure your renovation is completed both within your budget and your time frame.
They specialize in kitchens, baths, sunrooms, finished basements, and even home theaters. However, many clients end up so thrilled with the work that they end up contracted for entire home renovations. Give your home that touch of something special with this team of design experts who will take your house from plain and simple to a place you really feel at home.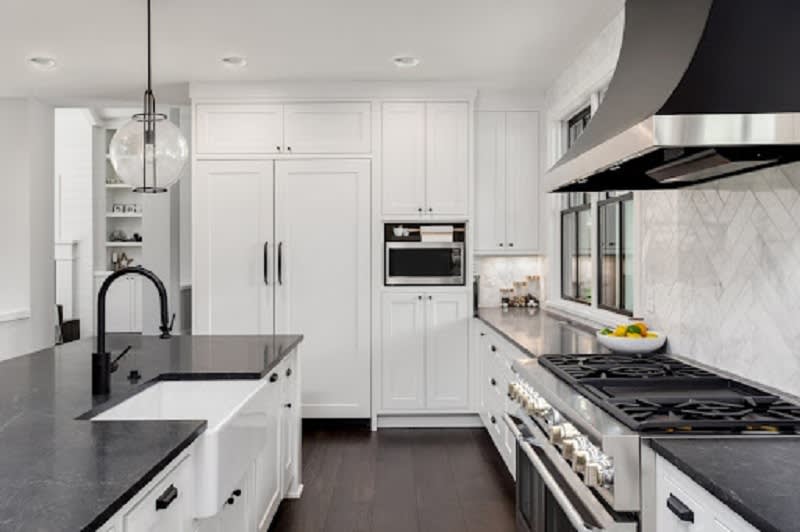 Sutton Place Interior Design
With over 30 years of experience, the professionals at
Sutton Place Interior Design
take pride in creating comfortable, stylish, and unique homes for every client they work with. Creating timeless elegance in every house, these designers make sure to work one-on-one with their clients in order to get a true sense of who they are and what they need out of their homes.
Believing that a home should help you build a better life, this mother and daughter team brings something unique to their clients: renovations. By taking inspiration from the families they work with, their characteristics, and their personalities, Sutton Place Interior Design can help craft a truly unique space that fits you and your lifestyle seamlessly. You can rest assured that working with this one-of-a-kind team will allow you to live in the home you've always hoped you could have.
Turning a house into a dream home can sometimes feel like an impossible challenge. However, there's really nothing better than coming back from a long day of work and walking through your front door into a space that genuinely feels like your own. Working with an exceptional interior designer will most definitely help you to achieve this goal. Of course, having a house where you can begin this journey will be essential. Whether you're looking for homes for sale in Hickory, NC where you can turn your dreams into reality or are looking to quickly sell where you are to move onto the next great thing, the experts at the
Joan Killian Everett Company
will help you get where you need to be today.