With its welcoming atmosphere and close access to nature, there are plenty of reasons to love Hickory. This friendly and charming city carries a rich, vibrant tradition in craftsmanship and artistry; it is known for being a bustling hub for the furniture industry. However, you will discover much more than beautiful woodwork here.

At a population of 40,634, Hickory offers a diverse selection of sit-down family restaurants, excellent coffee shops, and live theatre performances. On the picturesque and historic Main Street, you can enjoy shopping from a number of locally owned businesses.

With its state-of-the-art libraries, top-notch schools, and flourishing colleges in the area, this is a great place to raise a family. Additionally, the city provides an intriguing glimpse at its origin story and history at the various museums located here.

Known for its enchanting beauty, Hickory is situated at the edge of the Blue Ridge Mountains and has plenty of spots to explore the great outdoors. You can spend the weekend exploring one of the local nature habitats or playing at the park with the kids. With its stunning beauty, vibrant culture, and welcoming atmosphere, there are certainly plenty of reasons to make your forever home in Hickory!
1. Close Access to Nature

Are you and your family looking for a great way to spend time in nature this weekend? If so, then the beautiful man-made Lake Hickory is the perfect place for you! Here you can take a stroll on the trails, walk your beloved dog, or enjoy a relaxing time of fishing. This is a great place to eat a delicious picnic lunch packed from home or take a pleasant swim in the crystal blue water. Whatever you decide to do, you will be amazed by the breathtaking views of this enthralling scenery. Made up of 4200 acres, this lake offers more than enough things to do for people of all ages.

For another way to enjoy time in the great outdoors, you can go for a hike in the idyllic setting of Bakers Mountain Park. Here you can breathe in the fresh scent of the forest, bask in the sunshine, and get some great exercise in the striking beauty of the mountains. Made up of 189 acres, this is the highest elevation point in the entire county. From here, you can experience mesmerizing views of the woods and valley below.

If you are in need of some quiet time for contemplation to unplug and connect with nature or if you and your friends are wanting to spend some fabulous quality time together, exploring the park of Bakers Mountain is the ideal way to do just that. Along the trail points, you can pause for a rest and take some fantastic pictures of the local flora and fauna. Don't forget to lather on the sunscreen, and bring your water bottle!
2. Family-Friendly Activities

With a vibrant plethora of activities for the whole family, Hickory has everything from educational to good old-fashioned fun. For instance, attend the three-day autumn Oktoberfest, which is a wildly popular event. You and your family can enjoy mouthwatering food from a number of different vendors, face painting, live musical performances, and the exciting carnival and amusement rides located in the kid-friendly zone. As if that is not enough, you can peruse the booths and admire local art, craftsmanship, and goods for sale.

Oktoberfest is the perfect chance to support the community, make some new friends, and simply show up for a seriously wonderful weekend. Not only is Oktoberfest downright fun, but it is also a fantastic place where you can spend quality bonding time with your loved ones and make special memories together.

There are also a variety of museums and historical landmarks here as well. For airplane and history lovers, the Aviation Museum is an absolute must-visit. Located at the Hickory Regional Airport, this stellar museum provides guests of all ages the unique opportunity to learn about the rich history of airplanes in the area. It offers intriguing displays and rotating, new exhibits which share stories and facts about the various aircraft that have graced the skies. The shining goal of the Aviation Museum is to "preserve the past for generations to come." It is open Tuesday through Sunday.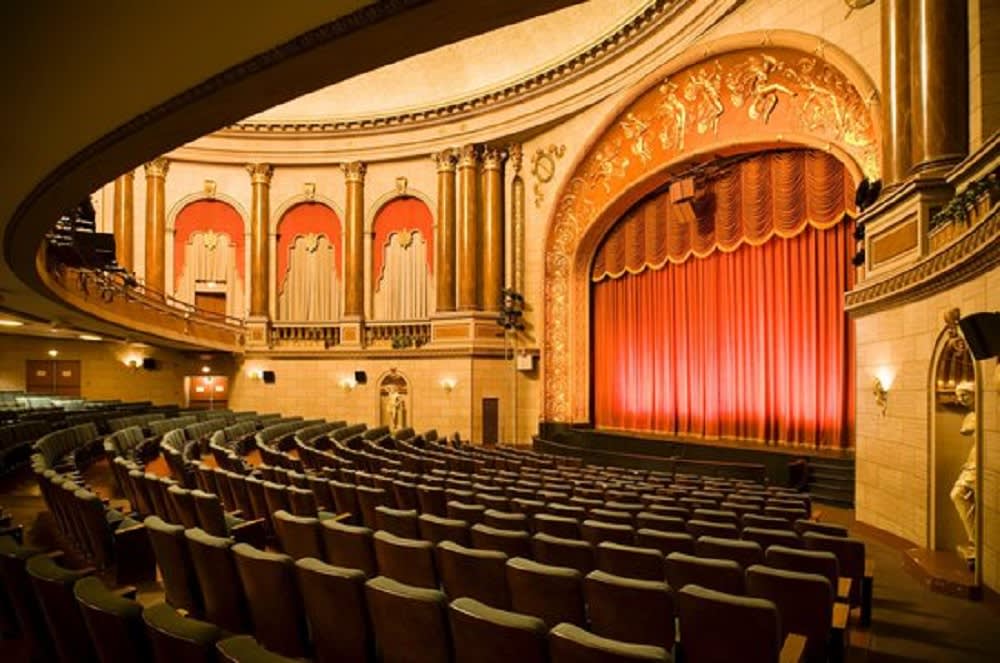 3. Exciting Entertainment Options

Calling all detectives! Do you enjoy solving a riddle and cracking the case? Are you feeling in an extra adventurous mood this weekend? If yes, how about taking a thrilling turn at the local Nocturne Escape Room? This is the perfect opportunity to gather your friends around and spend time-solving puzzles and clues together.

Here you can experience a number of immersive experiences with different themes such as the live-action Jack the Ripper version and more. If this piques your interest, you and your crew can go to their website and make reservations today for your spooky adventure. Trust us, this will be an experience you won't soon forget!

If you want to spend your evening in a more calming and relaxing way, don't worry; we have you covered! At the incredibly inspiring Carolina Theater, you can enjoy an exciting variety of top-notch movies featuring everything from family-fun comedies to edge-of-your-seat thrillers. If you are a movie lover, then you simply won't want to miss experiencing your favorite films on the big screen. What are you waiting for? Grab your popcorn, and let's go! There is truly nothing quite like going to the movies.
4. Great Shopping

Open daily, Valley Hills Mall offers a host of exciting shops and stores for any avid shopper. Here there is everything from name-brand clothing lines to trendy casual wear. You can discover candles and fragrances, intricate jewelry, and the perfect outfit for any occasion. After you shop until you drop, you can grab a quick bite to eat from the well-stocked food court. You can choose from an array of sandwiches, burgers, and sit-down restaurants to satisfy any cravings. Not only is this a great way to check off the items on your shopping list, you can also enjoy a fun weekend with your friends.

If you want something with a more homegrown touch, you will definitely want to pay a visit to the local Farmer's Market. With its diverse selection of fresh produce, homemade baked goods, and hand-crafted jewelry, it is the perfect place to support small businesses and get to know your community at the same time. While you peruse the displays of brightly colored fruits and flowers, you will find yourself amazed by all this friendly market has to offer. It is open Saturday from 8 am to 1 pm and on Wednesday from 10 am to 2 pm.
5. Delicious Restaurants

Start your morning off right at Hickory Bread Cafe with a steaming hot cup of coffee, scrumptious fruit crepes, a turkey sandwich, and much more! When you walk through the doors of this charming cafe, you will be quickly welcomed by the excellent and professional staff. They will be happy to take your order and recommend delicious items from the diverse menu.

Taking a peek into the kitchen at the Hickory Bread Cafe, you'll find that only the freshest and highest quality ingredients are used. This ensures that each and every guest experiences these incredible dishes at their absolute best. All of the pastries are simply mouthwatering and beautifully designed. Whether it is the fan-favorite cheesecake or the elegant scones, you will be thrilled by the great selection offered.

If you are looking for a new brunch spot to meet up with friends or a great place to grab coffee with a colleague, you definitely don't want to miss a visit to the widely popular Hickory Bread Cafe!
6. Cozy Coffee Shops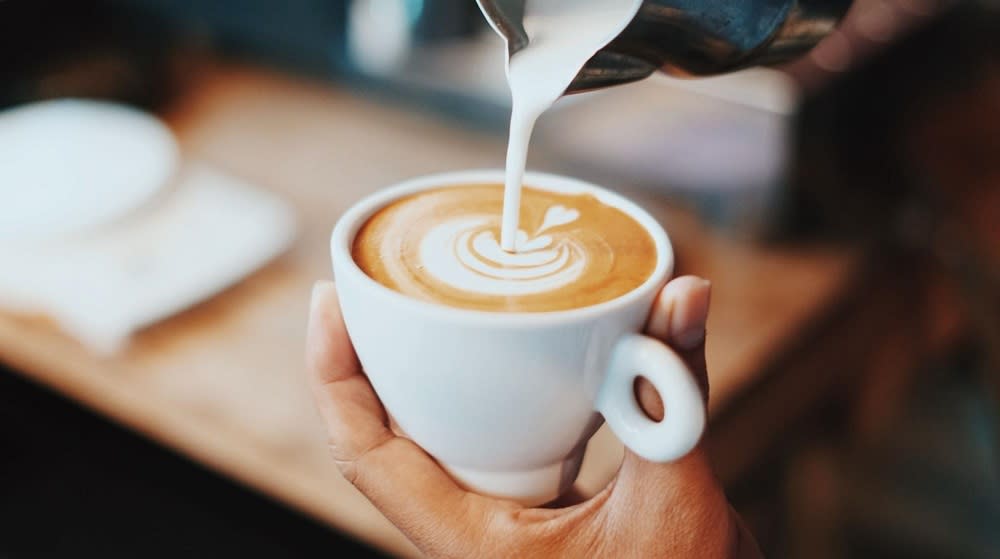 The oldest coffeehouse in town, Emerson prides itself on serving the best cup of coffee to every guest who walks through the doors. With their stellar and friendly staff, this top-notch establishment will have the fantastic beverage of your choice ready in no time! There is a great selection of freshly roasted beans and an assortment of exciting drinks here as well. Guests can choose from any number of them and happily discover their great quality.

From iced coffee to mochas, there truly is something special for everyone here! Whether you are wanting some quiet time with your new favorite book or meeting up with friends to catch up on life, the time at Emerson will refresh your mind and rejuvenate your spirits.
7. Go Back in Time

Take a step back in time at Henry River Mill Village. Years ago, this mill was in the business of making cotton yarn. This is the perfect opportunity to learn about the area's vibrant history and the many stories it has to tell. Here you and your family can enjoy tours, spend the night at the pristine bed and breakfast, and enjoy an exciting array of events and festivals here. If you are searching for the ideal North Carolina adventure, you won't want to miss this fun and informational experience!
If you are looking to explore Hickory real estate, contact Joan Killian Everett Company today. As an expert in Hickory homes for sale, Joan and her friendly team will walk you through the house buying process and help you find your perfect dream home.

*Header image credit: virginiatraveltips.com