You may know the city of Hickory as the furniture-making capital of the world, and for good reason — furniture is where the city began. For over 150 years, the city has been continuously evolving from a single tavern that established the town to the eclectic downtown of a bustling city you will find today.
With a population of almost 45,000 people, the city continues to grow and change, but also keeps that small-town vibe people love. Much of the city's history remains in buildings scattered through the city, which offer people a glimpse into the past and add beauty to the area. Furniture also continues to be made here today, but that's not the only reason why people love to visit and live in Hickory.
Natural beauty surrounds the city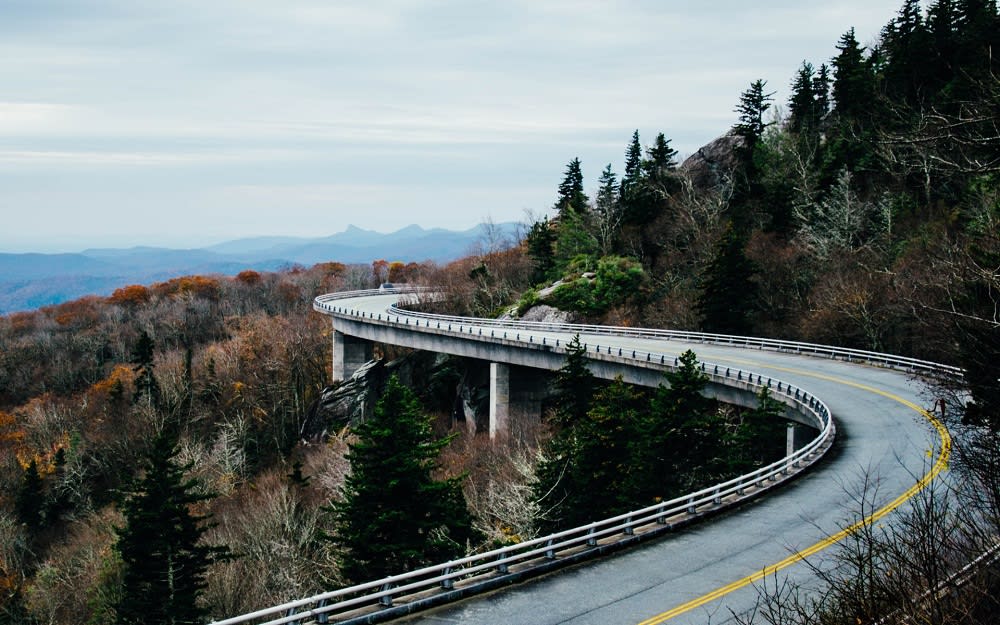 Nature has a way of making everything look and feel more comfortable. There is a distinctly different feel between a city with no surrounding natural beauty and a city that has mountains, water, and towering trees.
Living in a city surrounded by nature not only gives you a place to reflect and unplug, but also provides access to a plethora of outdoor activities when you need to explore. It adds a sense of peacefulness to residential streets and creates value for local restaurants and businesses that have a view of a mountain instead of a parking lot.
Homes for sale in Hickory are immersed in this natural setting, as the city is located in the foothills of the
Blue Ridge Mountains
and has
Lake Hickory
on its northwestern border. Locals love this natural setting for not only the gorgeous views but also the activities it makes available.
Pleasant climate with changing seasons

There are some people who love cooler weather and snow, and then there are the rest of us. North Carolina is one of the states on the east coast of the United States that gives residents the changing seasons that many love, but without the brutally frigid winters experienced by those in more northern climates. Hickory real estate owners do not need to worry much about removing snow from their driveways in the winter. There may be an occasional snowstorm, but in general, the climate is milder, which is why many retirees and families have decided to make this city home. Average summer temperatures in the 80s and low 50s in the winter make it an ideal climate for many.
Family-friendly communities are perfect for growing families

Growing families looking for the best place to live often have a long list of requirements. The choice of where to live is often determined by career opportunities or the need to have a support system available as children are being raised, but there are many things to consider before making that move.
It is important for children to have a community that allows them to flourish and grow. Communities in which Hickory homes are located allow children and their families to do just that. The neighborhood streets are quiet and give parents peace of mind. It is a place where friendships are developed that last a lifetime, not only among children but their parents as well.
Lake Hickory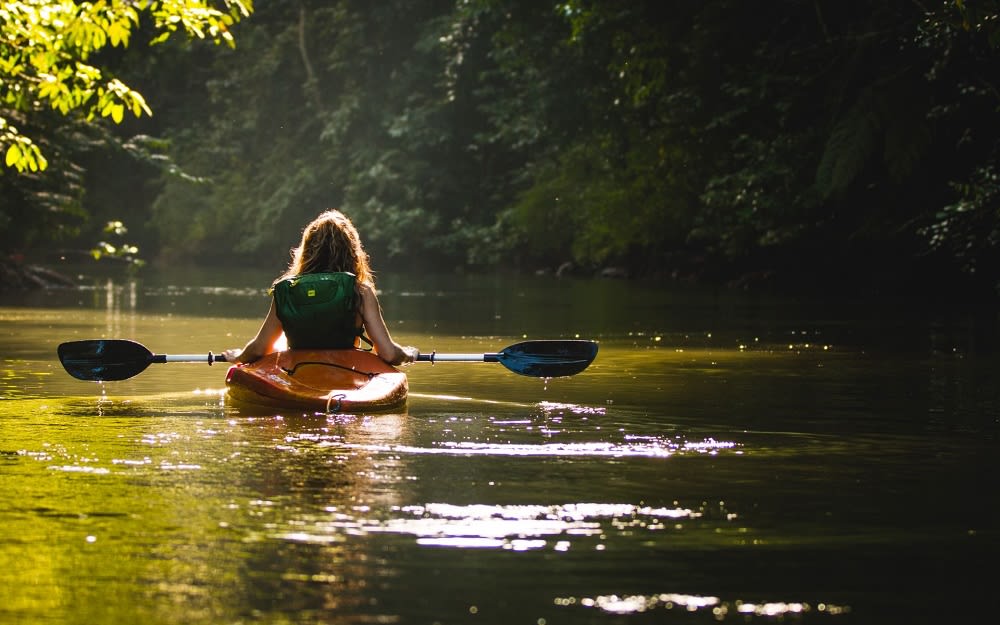 Lake Hickory
was created in 1927 when a dam was built on the Catawba River, and today it offers over 100 miles of shoreline for residents to enjoy. It not only provides a reliable source of water for the city but also some fantastic recreation opportunities.
Boaters can enjoy the ease of docking at one of the marinas located around the lake when launching their boat for a day of fishing or just spending the day with family or friends. If you do not have a boat, there are plenty of rental options as well as a dinner cruise that will take you on a great adventure. Enjoy a refreshing swim or try your hand at water skiing to take full advantage of this pristine lake in your backyard. Saunter along the nature trails or ride your bike along the water of Rotary-Geitner Park when getting onto the water is not an option. The lake adds tremendous value to visitors and residents.
Downtown Hickory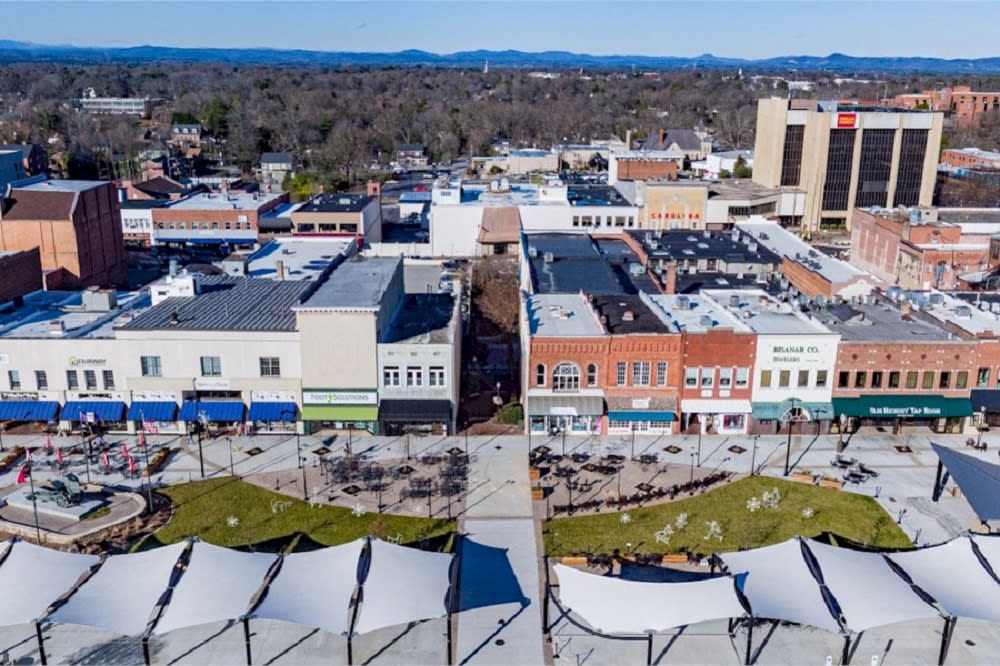 Photo Courtesy of City of Hickory
The small tavern that was once the center of town is now a
national landmark
in the downtown area. The tavern may not be standing today, but there are many fabulous restaurants and unique shops to explore in its place. The
Olde Hickory Brewery
,
Duke's Restaurant & Wine Bar
, and
Vintage House Restaurant
will keep your palate occupied with plenty of delightful menu selections. The Union Square area is located near an old train station and is home to a local farmers' market and plenty of shops to choose from. The
city
also has plans to develop a city walk along with other investments to create the next phase of the city of Hickory's downtown district.
An active community that hosts frequent events and festivals
Nothing says community more than a town festival that brings everyone together to celebrate. The residents of Hickory know how to make that happen. There are festivals all year round focusing on seasonal changes, barbecues, beer, tacos, and much more. They have an annual Oktoberfest that highlights local artisans, food, and performers. There is pottery and antique festival that gives residents an opportunity to find a perfect piece for their new homes in Hickory. A winter festival kicks off the holiday season and gets everyone in that jolly spirit. The calendar of
events
is continuous, giving residents no opportunity for boredom.
There are many reasons for retirees, young professionals, and growing families to love Hickory. It's a city that offers not only natural beauty but also fun amenities to enjoy while living here. If you are thinking about making the move to Hickory, the
Joan Killian Everett Company
will help you explore the city to find your new Hickory property. For more information on this neighborhood check out or dedicated
neighborhood guide
for Hickory.
*
Header photo courtesy of Our State Magazine