Do you own Granite Falls real estate as an investment? Whether you rent out your properties on weekends, vacations, or long-term, you need to make sure your properties can compete with others and continue to bring in renters. Granite Falls luxury homes on the rental market are in a different class than most, and you have to make a commitment to keep them updated if you want to have success renting them out. Here are five luxury upgrades you should consider making to your Granite Falls rental home.
1. Smart Home Technology

Technology continues to evolve, and homeowners (and renters) want the latest tech that is streamlined, convenient, and intuitive. Not only do your renters want to feel safe in their rental home, but they also want to be able to easily control their environment, connect their devices to wi-fi, and be able to easily access entertainment options. Here are some popular smart tech upgrades to consider:

◾ Smart home security system. A smart home security system utilizes WiFi to connect sensors and alarms to door locks, lightbulbs, thermostats, and other devices so they can integrate with your security system and "talk" to each other (and to the renter). You or your renter can access the system via a mobile app that lets you keep an eye on the house from anywhere. It can also alert you when there is a problem, turn on lights remotely, and automatically notify the police or security company when there is a breach.

◾ Video doorbells. You can integrate video doorbells into your smart home security system or install them individually to ensure you see who's at the door before you open it. This is especially good for renters with younger children who may be in the house alone before their parents get home from work.

◾ Smart thermostat. Your renters want to be comfortable in their home, and they also want to save on their energy bills. With a smart thermostat, they can control the temperature from wherever they are, always ensuring they come home to a nice cool (or warm) environment.

◾ Smart smoke and carbon dioxide detectors. As a landlord, it's your responsibility to make your Granite Falls luxury homes are as safe as possible for your renters. Smart smoke and carbon monoxide detectors are hardwired so you don't have to worry about batteries going dead and also integrate with other alarms to ensure someone is alerted if there is a fire or gas leak.
2. Master Bathroom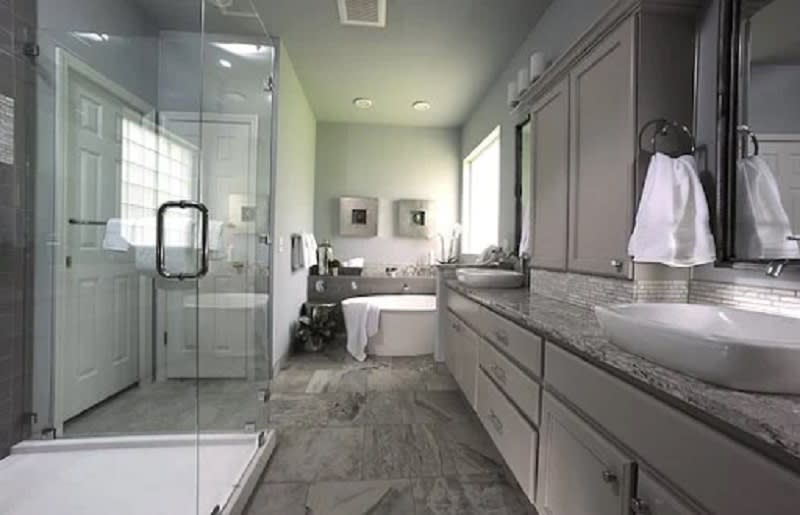 Those who rent Granite Falls luxury homes don't want to skimp on the amenities. Even though they don't own the home, they still want to be able to relax and rejuvenate in a state-of-the-art master bathroom that has everything they need to feel their best. Consider adding a multi-head shower system, heated tile flooring or towel racks, a jacuzzi tub, or quality LED mirrors that are both economical and provide that extra touch of sophistication to those who rent your home. If your rental home has an outdated bathroom with bad lighting, little room to move around, and old-fashioned features that aren't in good working order, you will likely improve your rental success if you plan a full-bathroom remodel. While these can be costly at anywhere from $5,000 to $10,000 (or more), you'll likely recoup much of that cost in increased rent.
3. High-End, Durable Flooring

As a landlord, the last thing you want to do is have to replace flooring between every tenant or have potential renters of Granite Falls luxury homes pass on your property because the floors are scuffed, worn, or poorly maintained. Modern renters gravitate to tile, wood, or high-end laminate flooring that is easy to clean and maintain and looks great no matter how much traffic they experience. Here are some of the best options:

◾ Bamboo. Bamboo is one of the most durable (and attractive) types of flooring you can install in your Granite Fall real estate properties. Bamboo shows little to no wear, never needs to be refinished, is moisture-resistant, and also resists allergens and pests.

◾ Ceramic or porcelain tile. High-quality tile ups the wow factor of any room and, as a bonus, is resistant to scratches and spills. However, it is prone to cracking and, if not grouted properly, can experience subfloor swelling in the presence of moisture.

◾ Solid hardwood. While hardwood is prone to scratching, it looks beautiful, is classy, and can always be refinished. If you have a home with hardwood or decide to upgrade your rental's flooring to hardwood, plan to refinish them every seven to ten years.
4. Upgraded Appliances

Outdated appliances are a huge turnoff to those who are looking for Granite Falls luxury homes to rent. Consider splurging on a high-end stovetop, smart refrigerator, quality water heater, and energy-saving washer and dryer. This adds both convenience and savings opportunities for your renters and will also show you care enough to keep your rental home updated. Upgraded appliances are also great marketing tools when seeking new renters.
5. Enhanced Outdoor Space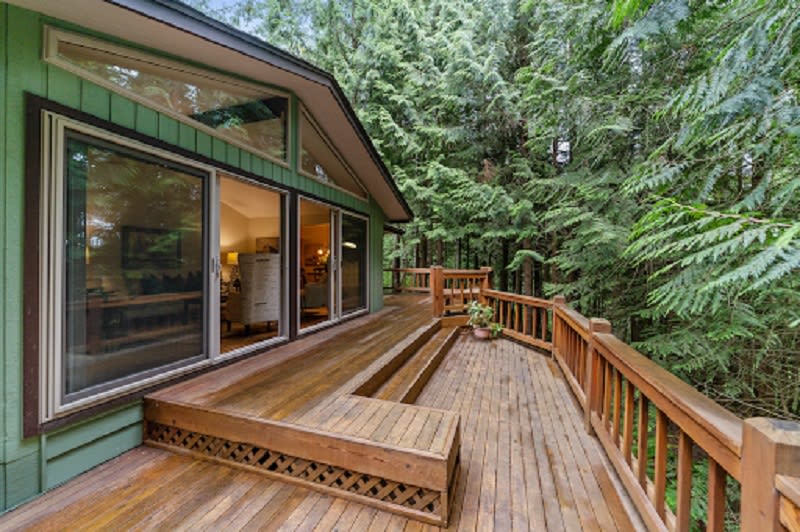 The pandemic has caused everyone to rethink how they utilize their homes. With almost everyone looking to maximize the amount of living space in their homes, many are looking to the outdoors for extra room. Those Granite Falls luxury homes with enhanced outdoor space that is conducive to entertaining, relaxing, and gathering with family are much more appealing to renters than those without it. Take advantage of this trend by adding a hot tub, installing an outdoor kitchen, expanding the deck or patio, or investing in some high-end landscaping features that make your rental more appealing.
Do you have property you want to make more appealing to potential renters? Or are you interested in purchasing Granite Falls luxury homes to rent out and create another stream of income? If so, consider the above upgrades and work with a professional realtor like Joan Everett to increase the chances of making your venture a success.