Conover, NC is a cozy small town with quiet neighborhoods and friendly locals. The tree-lined streets of this community are populated with folks who smile and wave as you pass by. People are friendly and courteous, radiating an ever-present small-town mentality. If you make one of Conover's homes for sale your own, you will feel at home in no time.
What to know before moving to Conover

Conover keeps business local

While by no means an industry giant, Conover has a thriving job market. Conover's commercial sector is made up of simple restaurants, essential markets, and locally owned small businesses. Independent boutiques, drug stores, diners, salons, thrift stores, and antique shops comprise the majority of the business in town. When you retain a Conover real estate agent, you'll be contributing to the local economy in a manner that will make a difference.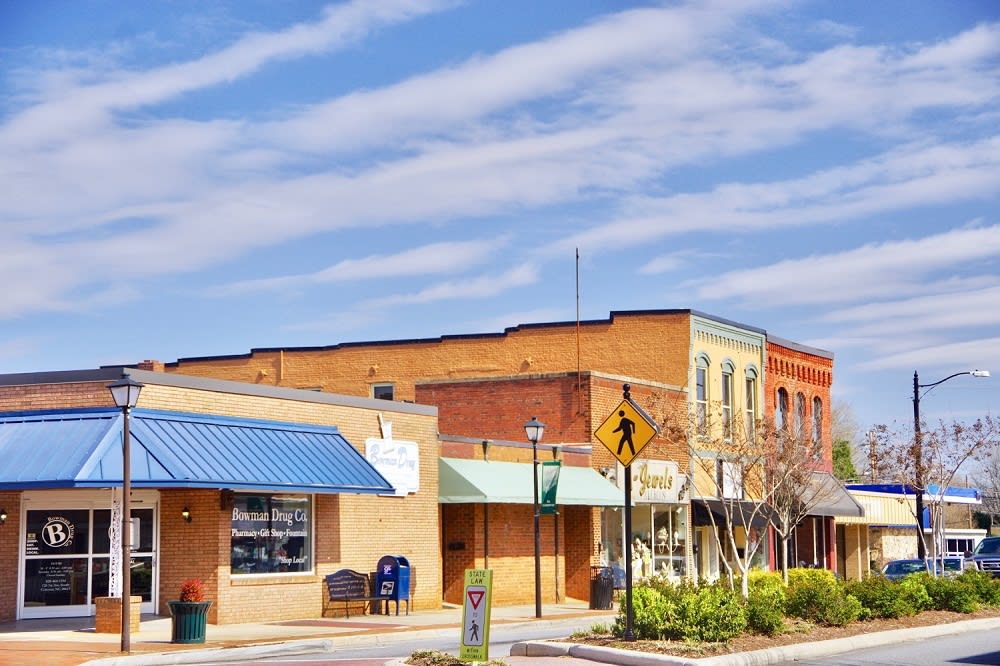 Of course, if you are looking for more of a cosmopolitan feel, Hickory, NC is a mere 20 minutes away. A larger and more populated city, Hickory features a wider restaurant selection and more diverse shopping opportunities. Less than an hour down the road, Charlotte, NC offers all the big city industry and commerce you could need.


Conover has big-city neighbors

Many locals consider Conover's proximity to big cities a plus. While it's a small town with a laid-back vibe, Conover has everything you need for your daily life. Peaceful and serene, it is a great place to settle down. Still, it has a strong connection to the surrounding metropolitan area.

When you're in town to check out the Conover homes for sale, consider that Charlotte hosts major sports franchises like the Panthers of the NFL and the Bobcats of the NBA. This proximity to major cities gives residents access to premier concerts, nightlife, and entertainment. You can spend the day enjoying an amusement park in Charlotte, skiing in Asheville, or taking in the breathtaking views along a hike in the nearby Blue Ridge Mountains. Then turn around and head home to your comfortable piece of Conover real estate for dinner.

In addition to Hickory and Charlotte, as part of the Charlotte Metropolitan Area, Asheville, Boone, and Morganton are easily accessible as well. The ability to live a bucolic, simple life in the wholesome community of Conover and still have regular contact with the larger metropolitan area is quite the attraction for potential residents of Conover.


Conover has its own culture

Conover, NC may be a small town, but it boasts a number of remarkable features of its own. Home to the Rock Barn Country Club and Spa, Conover presents two championship 18-hole golf courses and a world-renowned spa. The Rock Barn has hosted the Greater Hickory Classic at Rock Barn, a certified PGA Champions Tour event.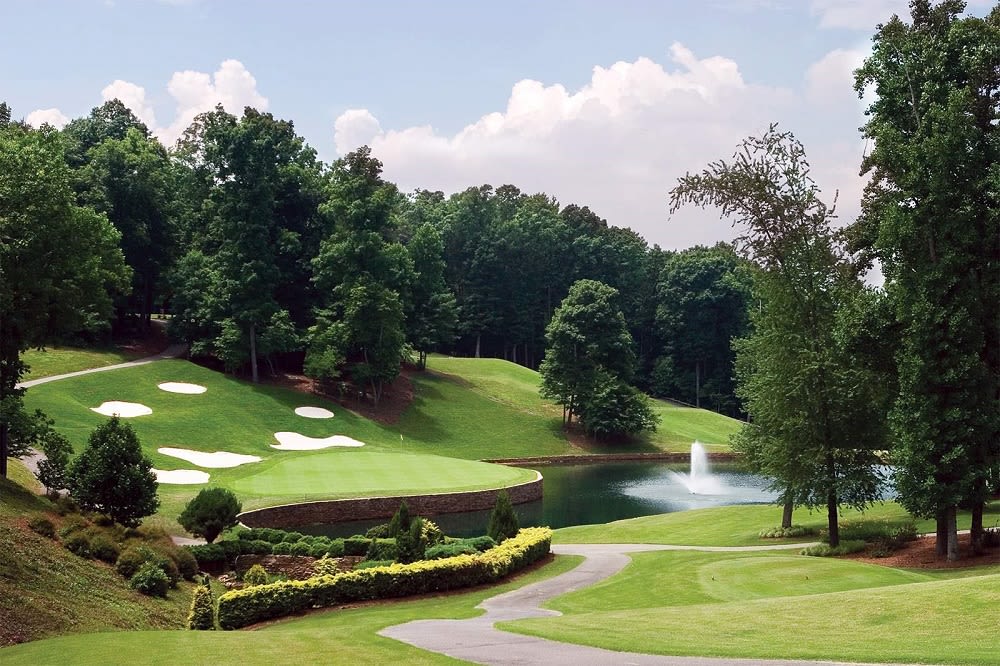 Image courtesy of Rock Barn
Peaceful, verdant neighborhood parks abound, and locals take advantage of the outdoor spaces with regular get-togethers that feature local vendors and musicians. When you visit to check out the Conover homes for sale, ask your Conover real estate agent where you can best enjoy the scenery and atmosphere.

Home-grown produce and community interaction were the inspiration for the Conover Farmers Market. What began as a simple plan to buy quality products from local growers has blossomed over the years.
The
Conover Farmers Market
is a weekly celebration of nature's bounty, as well as a unique opportunity to meet your local growers and stay in touch with the heart of the community. Open each Saturday morning, the market is located in the middle of Conover's downtown hub.

For prospective buyers of Conover real estate, Downtown Conover offers many attractions. On top of the market, several antique shops and parks will keep you active during your visit. Tourists and residents alike are encouraged to pick up some fresh produce at the Farmers Market and enjoy a picnic downtown.

On Saturday mornings, you can also visit the newly built, state-of-the-art Conover Branch Library. Pick up a new book each week to enjoy during your lazy afternoon downtown.
Have an original orangeade from the old-fashioned fountain and deli at
Bowman Drug
. Stroll casually as you peruse the vibrant, locally-owned Main Street shops and look for hidden gems.
Let nature take its course in Conover
Nestled next to Lake Hickory and just north of town is
River Bend Park
. This local treasure is the best way to get out of town and into the wild. With plenty of shoreline along the Catawba River, River Bend Park features miles of hiking, biking, and walking trails. See wildlife thriving in wetlands and forests as you take in the beauty of the Conover area's natural surroundings.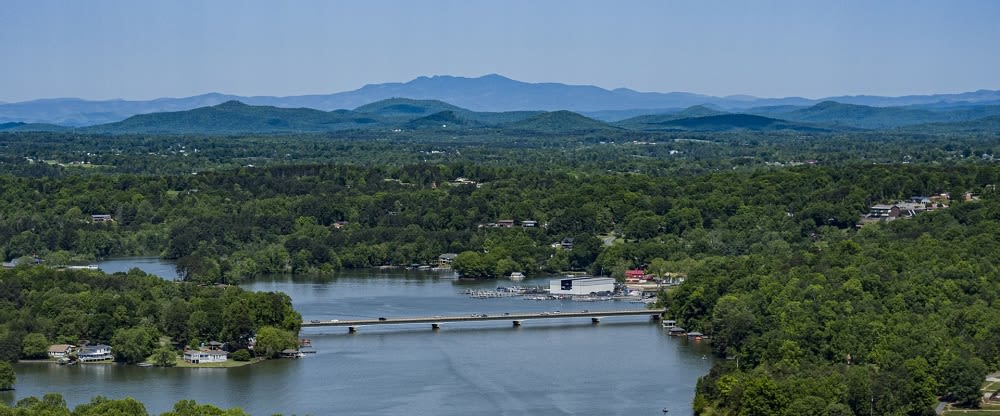 Lake Hickory, Image courtesy of City of Hickory
While you're on
Lake Hickory
, be sure to take advantage of the fishing, rafting, kayaking, and canoeing options available. Aerial Aquatics offers the ability to ride water-powered jets up into the air.
Treetop Adventures
features zip lines, rope bridges, tightropes, and more to keep the adventure seekers' adrenaline pumping.
End your day with a surf and turf dinner cruise supported by live music. Chad Burel's
Lake Hickory Adventures
is the perfect way to end your day on the river. When you come to town to check out Conover real estate, include some time to unwind on the lake. You'll be glad you did.
A final word on moving to Conover

If you're looking for a return to the simple life, Conover can be just what you need. Quiet, friendly, and laid-back, residents of Conover find comfort and peace in the little things. Of course, bigger cities are not far away, so you really can have it all in Conover.
Looking for Conover real estate?
A Conover real estate agent can help you find a home here. When you're ready to make the move to this North Carolina community, contact
The Joan Killian Everett Company
.